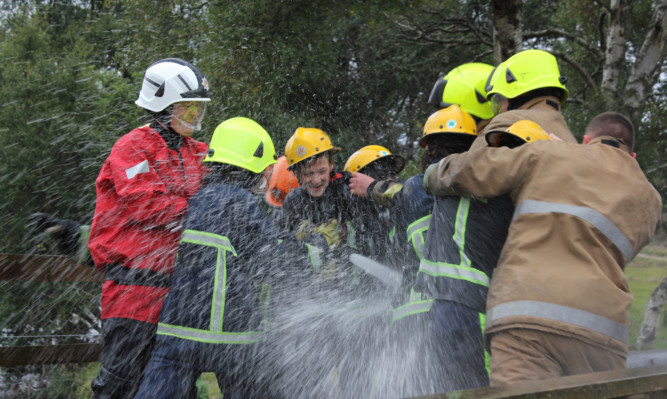 Youngsters across Angus have taken part in an initiative aimed at reducing the amount of deliberate fires being set in the county.
Fire Academy is a joint project between Scottish Fire and Rescue Service Angus Council's communities team and Tayside Council on Alcohol.
The course targets young people who may have been involved in or were on the periphery of involvement in anti-social behaviour and fire setting.
It focuses on personal safety, vandalism and encouraging its participants to become responsible citizens.
The programme took place at various locations including Monikie Country Park, in a residential based setting at St Drostans, Tarfside and at various fire stations throughout Angus.
The course was based around skills needed to be a firefighter. It included hose running, dam building, road traffic collision extrication techniques, moving in smoke and darkness and extinguishing fires.
Watch manager David McKenzie said: "The course resulted in the students and firefighters gaining a mutual respect for each other.
"The residential aspect to the project was the key strength of the event.
"One positive outcome is the continued re-engagement of student mentors, from this year's Fire Academy who will return to mentor and support future students, being valued members of the team."
The final passing out parade took place at Forfar Fire Station, in front of proud parents and invited guests, Angus Council leader Iain Gaul and local senior officer Colin Grieve, who presented the youngsters with certificates.
Mr Gaul said: "We're really proud of the work of the Fire Academy, not just because we celebrated its tenth anniversary last year, but also due to the positive results.
"This proactive intervention work has been responsible for reversing an increase in reoffending.
"The course targets young people who may have a history of fire setting or anti-social behaviour and aims to reduce these occurrences whilst promoting personal safety and development to allow the young people to grow and become responsible young citizens."
Among the volunteers who ran the course were firefighters Ewan Smith, watch manager Doug Marr, local authority liaison officer David McKenzie and recently retired firefighter Neil Ritch.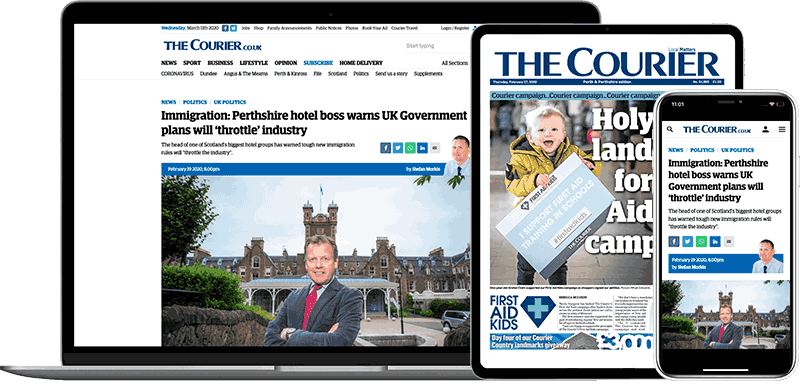 Help support quality local journalism … become a digital subscriber to The Courier
For as little as £5.99 a month you can access all of our content, including Premium articles.
Subscribe