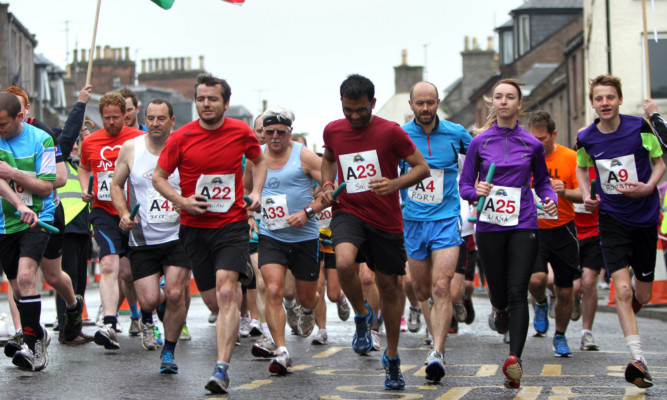 A major Angus fundraiser that racked up more than £160,000 for the Ninewells Cancer Campaign has "run its course" after 13 years.
The biannual Forfar Marafun began in 2002 and has seen thousands of runners raise money for the campaign, which continues to support the Jacqui Wood Centre, named after the charity advocate who died in 2001.
But organisers Forfar Rotary Club say the Marafun has seen falling sponsorship levels combine with a declining number of participants.
Marafun convener Dave Valentine told The Courier: "It has been a great 13 years and we have raised so much money along the way, which is a great outcome for any event.
"When we started in 2002 we raised more than £38,000 and had so many teams involved, which has dropped a bit over time.
"Because of the massive amount of organisation involved in the Marafun, which begins again almost as soon as the last one is over, we thought it might be best to use that energy to do a lot of other things.
"Rotary and the people of Forfar, and a lot of supporters from further afield, will have ample opportunity to help us raise money for good causes for years to come watch this space."
Although the Jacqui Wood Centre has been the main recipient of fundraising, other beneficiaries over the years include Great Ormond Street Hospital, Cystic Fibrosis and Scoliosis appeals, and local community sports clubs.
The patron of the Ninewells Cancer Campaign, Lady Fiona Fraser, paid tribute to the club for their fundraising efforts through Marafun.
Club president Robin Wardhaugh thanked Lady Fraser for her words and praised Mark Guild of Guild Homes, the Marafun's main sponsor over its course.
Some 34 teams helped raise £12,000 last year, a final event that saw Forfar's Winter Olympic hero Greg Drummond welcomed back after his exploits in the Sochi silver-winning GB men's curling team.
Previous instalments saw the town's High Street closed to create a 0.65-mile circuit, over which five-person teams took turns to run eight laps each.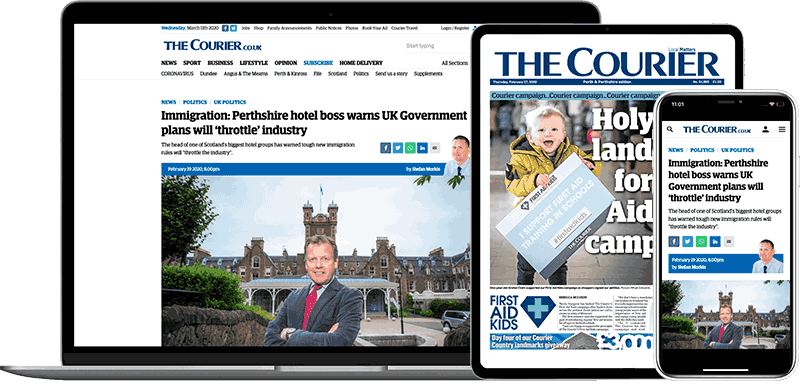 Help support quality local journalism … become a digital subscriber to The Courier
For as little as £5.99 a month you can access all of our content, including Premium articles.
Subscribe