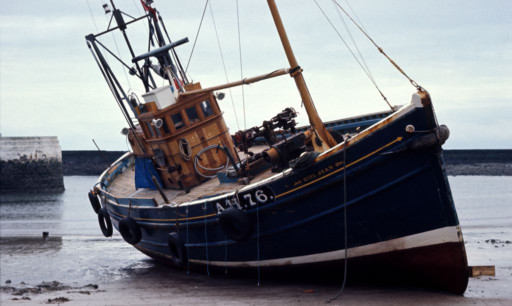 He was the 14-year-old boy who sailed into legend when he piloted a large fishing boat over the North Sea.
And John Guthrie's story is still being told 65 years on at an Angus museum that was recently visited by his widow.
The missing Arbroath High pupil was "the boy" in the "mystery of the Girl and the boy" that dominated news headlines across the globe.
Despite a general election going on at the time, on every street corner and in every house, shop and office in Arbroath in January 1950 the talk was of the boy and the Girl the Girl Jean, a two-year-old trawler belonging to Joseph Cargill.
She also went missing and the people of Arbroath believed the boy and the Girl were together, as the teenager was known to have sea fever badly.
Eighteen months previously the youngster had stowed himself away on the same vessel, only being found by the crew among the cordage when they were 70 miles offshore.
The theory was proved correct when, after more than four days at sea, the boy and the boat were found off the coast of Norway by the trawler Reptonian. John had survived on tins of corned beef.
The discovery ended a huge search involving fishing communities, the Royal Navy, the RAF, coastguards and the Norwegian authorities.
Despite the initial anger and concern, seasoned mariners began to marvel at how John could have piloted a large boat safely out of the harbour, across the harbour bar and over the North Sea.
The Courier reported at the time that she had been tied up with her stem pointing away from the harbour entrance and "considerable skill had been shown in manoeuvring her clear".
Apparently he picked up the knowledge needed just by watching the Norwegian sailors at Arbroath Harbour.
The incident brought John a stiff penalty as he was sent to an approved school for three-and-a-half years after an appearance at a juvenile court.
His mistake also cost him any chance of the career at sea he so longed for.
John, who died in 2009, joined the army when he left the school and served his country for 17 years in places such as North Africa, Cyprus and Germany.
His second wife Evelyn, who is from Bristol but moved to Arbroath in the 1970s, was a surprise visitor to the Signal Tower Museum recently.
She said her husband had always regretted his actions but had gone on to become a devoted man who worked tirelessly for his family.
The Mystery of the Girl and the Boy is among the stories still being told at the popular visitor centre.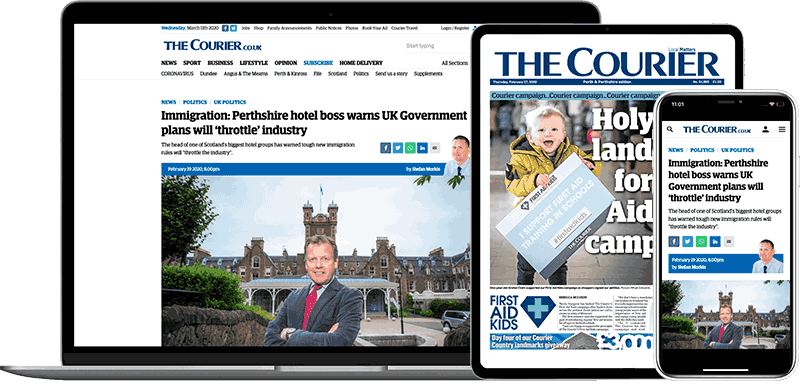 Help support quality local journalism … become a digital subscriber to The Courier
For as little as £5.99 a month you can access all of our content, including Premium articles.
Subscribe