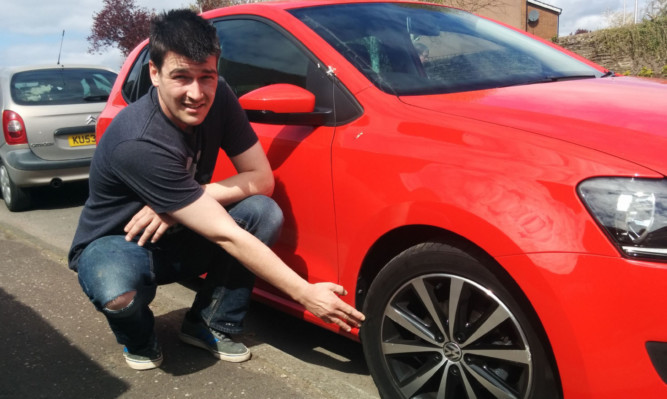 Motorists in Forfar are counting the cost of a tyre-slashing spree in which more than 30 cars were damaged.
A trail of destruction estimated at thousands of pounds was left overnight on Thursday.
It stretched from the town centre and took in the Greens car park, Green Street, Queen Street, Goosecroft, Bell Place and Wellbraehead.
In all, 34 vehicles were targeted with a number having all four tyres punctured.
Investigations are continuing and as community figures condemned those responsible, one local spoke of his fury after the early morning shock of discovering his girlfriend's vandalised Volkswagen.
Gemma Falconer's bright red VW Polo was parked outside the Goosecroft flat of her boyfriend, Greg Millar, when it was hit.
"She parked it up at 6pm last night and we didn't hear anything until I went out to go to work at 6am and noticed all the tyres were slashed," said Greg, 26.
"She is raging about it."
The Polo's tyres are special order and employability charity worker Gemma is facing a bill upwards of £400.
It capped a bad week for the couple after Greg's own car was written off in a Forfar accident when an errant motorist pulled into his path.
Angus Council's communities committee vice-convener Jeanette Gaul said: "It is an absolute disgrace that someone had caused so much damage within hundreds of yards.
"I would urge anyone with information to pass it on to the police."
Communities committee colleague Ronnie Proctor said: "This is just mindless vandalism that someone has carried out against other people's property.
"This damage may not be covered by insurance, or might not come up to the excess, so this could really cost people.
"Their car may have been their lifeline so whoever has done this should think hard about the impact that their absolutely mindless actions could have."
Police Scotland investigations into the vandalism are continuing and anyone with information should contact 101 or Crimestoppers anonymously on 0800 555 111.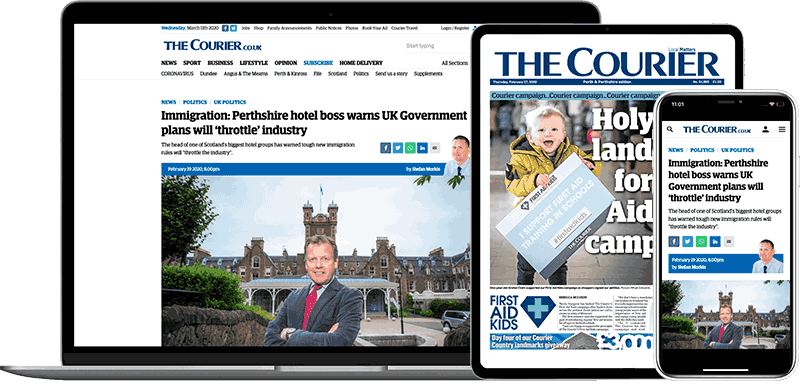 Help support quality local journalism … become a digital subscriber to The Courier
For as little as £5.99 a month you can access all of our content, including Premium articles.
Subscribe