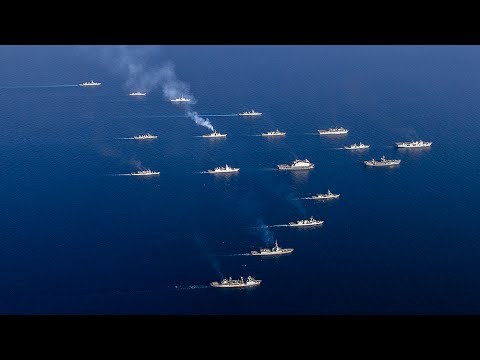 The Angus-based Royal Marines of 45 Commando played a key part in a major display of Royal Navy power in Portugal.
The Royal Navy took centre stage in a combined forces display in front of the NATO Secretary General Jens Stoltenberg and senior representatives of member nations, including the UK Defence Secretary Michael Fallon.
Played out like a battlefield re-enactment, NATO representatives witnessed the marines of RM Condor simulate the storming of a beach in Troia.
Working alongside US marines the men from Zulu Company came ashore in landing craft from HMS Bulwark before retaking a peninsula from hostile enemies.
https://youtube.com/watch?v=Ctn_rx30p84%3Frel%3D0
While that was happening, Portuguese marines descended from a helicopter on to a ship which they seized from "pirates".
Following the action-packed beach display the visitors were transferred to the Royal Navy's flagship HMS Ocean for a sail past from several international warships and submarines which took part in NATO's largest exercise in over a decade Exercise Trident Juncture.
The distinguished visitor day rounded off an intense five-week training period for nearly 3,000 British Armed Forces personnel from the Royal Navy, Army and RAF who have been taking part in Trident Juncture.
The exercise started in Italy before moving to Spain and eventually to Portugal with 36,000 military personnel from 230 military units and more than 60 ships from 30 nations tested in every location.