 Angus Council has concluded its investigation into a caravan park accused of flouting long-stay rules.
A complaint was made against Lochlands Leisure Park in Forfar, claiming a number of residents were breaching the terms of the site's planning permission.
The maximum continuous stay permitted at the site is eight weeks.
A total of six planning contravention notices were issued to caravan owners.
The site owner responded to the council in August, confirming four owners had breached conditions and had subsequently left.
He also said two owners had been issued with verbal warnings and were addressing the breach of park rules.
Since then the park owner has taken action to address issues on the site.
Information submitted to the council includes signed statements by owners of caravans at the site confirming their permanent place of residence, supported by additional documentation.
In a report to councillors, Vivien Smith, head of planning and place, said: "This new information suggests that previously identified breaches of planning conditions have been resolved and some evidence to demonstrate that owners have alternative permanent residences has been provided.
"In addition the site owner has provided a copy letter from Tayside Valuation Joint Board.
"It confirms that information provided about the use of the caravans was satisfactory and that the current entries on the council tax list for the site will be deleted with effect from April 2015."
The issue will be discussed at today's meeting of the council's development standards committee.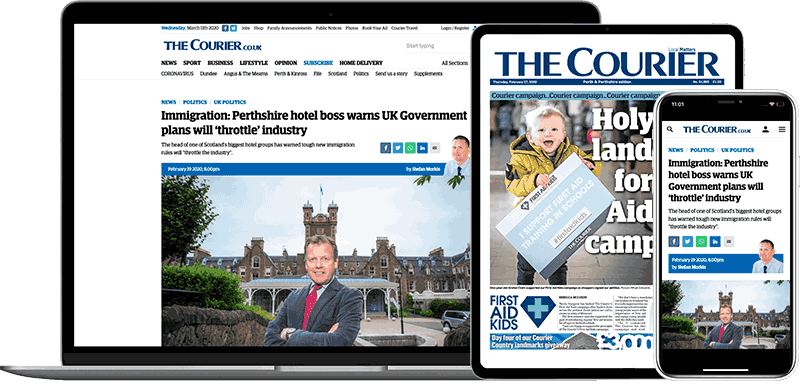 Help support quality local journalism … become a digital subscriber to The Courier
For as little as £5.99 a month you can access all of our content, including Premium articles.
Subscribe