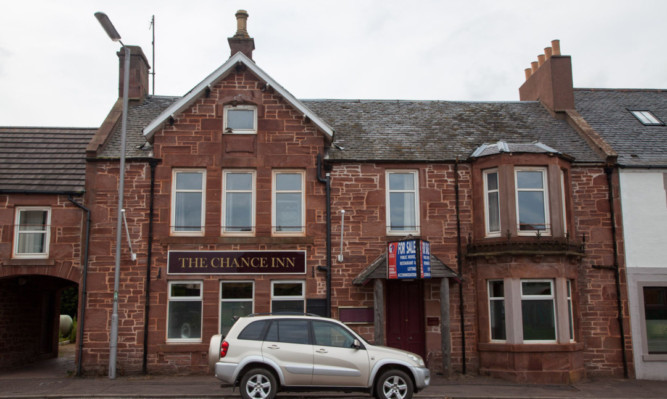 To outsiders it probably looks like any other small Scottish settlement.
A once thriving community, over the years, the traditional way of life has been eroded.
Now the once vibrant Angus village of Inverkeilor, half way between Arbroath and Montrose, faces having its only pub converted into flats.
There is still an acclaimed high-end restaurant, a primary school, a church and a Scout hall but in recent years locals have had to fight to keep their bus service and telephone kiosk.
The Chance Inn on Main Street was closed and put up for sale two years ago, but no buyer has come forward.
Plans have now been submitted to turn the pub into seven affordable flats.
Arbroath East and Lunan councillor Bob Spink, who has lived in the village for 34 years, said it was sad to see facilities "leak away".
He said: "When my wife and I moved here it was a pretty complete rural village with a very active social life.
"The biggest upheaval was the loss of the post office and the shop.
If the Chance Inn were to be turned into housing, then the pub would probably be gone forever and that's sad.
The Post Office pulled out of Inverkeilor in 2008, making the shop that contained it no longer viable.
Plans are under way to expand the village by up to 49 homes at the former railway field in the village, which has spurred a steering group into action to investigate whether a community shop would be viable.
Villager Frances Clyne, who is a member of the steering group, said: "We'd love to have a shop back, and if there is going to be an influx of people into the village then that would make a shop a necessity even if it was just for essentials.
"A community shop would be a way of doing something positive for the village.
"We are going to do a survey in the village to find out what people want and we'll go from there.
"The idea is in its infancy, but we are hoping that it could be run by a team of volunteers."