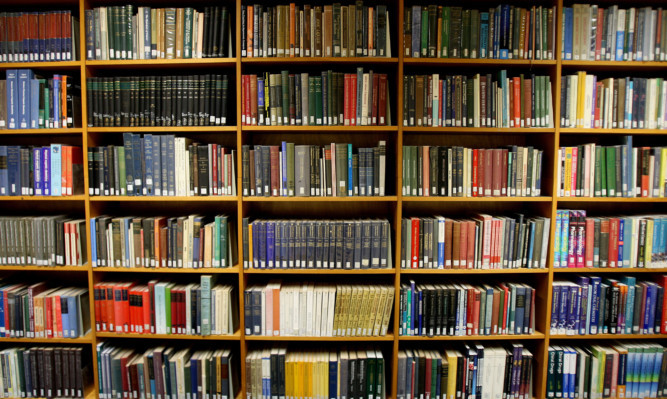 Library book overdue charges have been consigned to history in the hope of encouraging lenders to read "without fear" of fines.
A month-long library fines amnesty last year indicated that charges discourage the return of overdue books, and the local authority has moved to stimulate the return of outstanding stock while also attracting lapsed library users.
The move coincides with a new organisation assuming control of culture, sport and leisure services in the county.
From today, charitable trust ANGUSalive is in charge of providing these services to the community on behalf of Angus Council.
Its new chief executive Kirsty Hunter said: "Reading for enjoyment has been proven to increase our opportunities and quality of life.
"We know that the risk of fines can put people off using libraries.
"This change is designed to encourage more families, individuals and groups to read without fear of high costs."
Some £5,258.50 in overdue charges was waived against 624 borrowers, and 3,172 items with a combined value of £24,424.40 were returned.
The removal of fines for books brings into line borrowing of electronic stock such as e-books and e-magazines, which never incurred fines.
Past fines will be cancelled, so local communities are encouraged to come to their local libraries to get their fines waived.
Charges for lost or damaged items will still have to be paid for.
The local authority states transferring services and nearly 600 staff will enable greater flexibility and opportunity for those services to develop.
Services under its control include museums, galleries, archives, town halls, leisure and sports facilities, country parks, outdoor recreation facilities and the Webster Memorial Theatre.
The chairwoman of the ANGUSalive board, Councillor Jeanette Gaul, said: "This is a really exciting day for us and the culmination of months of hard work to transfer staff and services to this new charitable trust.
"Our new organisation starts from a great place as we have experienced and enthusiastic staff ready on day one to provide fantastic culture and leisure services for the people of Angus."