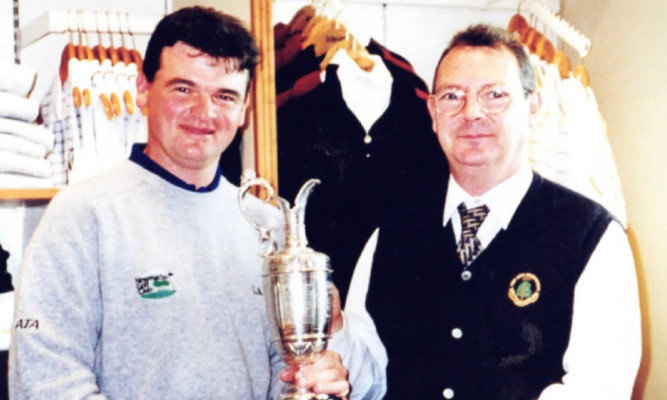 The golfing world in Tayside and beyond is in mourning following the death of Carnoustie's award-winning caddie master Martin Roy.
Mr Roy died suddenly at the age of 59 and his family have been left overwhelmed by messages of condolence from across the world.
He was a fixture beside the first tee of the championship course for more than 25 years and carried a bag for famous faces such as US President George HW Bush and American astronaut Neil Armstrong.
Born in Glasgow, Mr Roy was brought up in Carnoustie and played golf from a young age before starting work at Carnoustie Golf Links in 1984.
He was awarded the 2008 and 2011 Caddie Master of the Year title from Golf Tourism Scotland having previously picked up similar awards from 1999 to 2004 and then again in 2006.
He was inducted into the Professional Caddie Association of America's Hall of Fame, becoming the first non-American caddie master to be bestowed the honour.
Mr Roy devoted his life to Carnoustie and was known to go that extra mile to ensure a visiting golfer had the very best experience during their visit.
Within his role he would successfully fulfil up to 9,000 caddie requests a season and would also caddie in Florida during the winter months.
Mr Roy suffered a brain haemorrhage in 2011 but fully recovered against the odds before battling back to health again following a stroke last October.
Four months ago he was diagnosed with epilepsy but he was feeling well and managing his condition with medication before his sudden passing.
Mr Roy worked alongside his daughter Ailsa at Carnoustie Golf Links over the past 10 years and she said he was an inspirational figure.
"We have been left overwhelmed by the messages we have received from across the world," she said.
"We have really been taken aback by the memories and stories people have been sharing we knew he was well-respected but we didn't realise just how many lives he touched."
A Carnoustie Golf Links spokesman said: "Martin was a fixture beside the first tee of the Championship Course for more than 25 years. During that time he became a friend to countless golfers, golf tour operators and colleagues.
"However his greatest affection was always for the caddies who worked for him. He treated everyone the same, and delighted in the stories the caddies delivered to him on a regular basis.
"Martin Roy will be much missed and Carnoustie Golf Links extends their sympathy to his family and friends at this very difficult time."
Away from golf Mr Roy enjoyed playing pool, collecting art, going to live music concerts and he was also a regular visitor to the Edinburgh Fringe.
He was married in 1982 to his former wife Carol and is survived by daughters Ailsa, Laura and Jenna, five grandchildren and three step-grandchildren.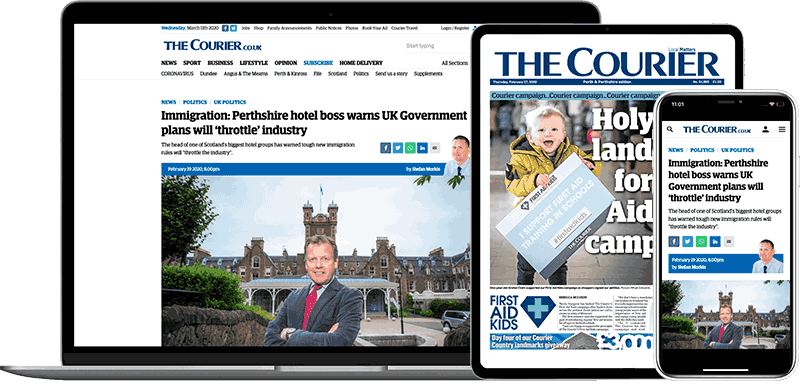 Help support quality local journalism … become a digital subscriber to The Courier
For as little as £5.99 a month you can access all of our content, including Premium articles.
Subscribe