 People in south Angus will get to air their concerns over adult care following the closure of two facilities in Arbroath.
Community campaigners reacted with fury last month when they were told the 15-bed Inchcape dementia unit at Arbroath Infirmary is to be axed.
That followed the closure of the town's Little Cairnie Hospital in February.
Next week, NHS chiefs will hear the community's views about health and care services for older people in the area.
The event in Arbroath, on April 25, will discuss future models of care for older people, including dementia and psychiatry of old-age services.
Bill Nicoll, director of primary and community services for NHS Tayside, said the way in which care is delivered for older people "is changing".
He added: "Older people and their families tell us that they want to be supported to live in their own homes as independently as possible for as long as possible and, if they have to come into hospital, then they can return home or to a homely setting as soon as they are able.
"Of course, they also want to know that there is a hospital bed there if they need it."
Health and care professionals will attend and there will be a discussion about the dementia redesign work to be carried out at Arbroath Infirmary, with funding from Tayside Health Fund.
Doors at Arbroath Old and Abbey Church will open at 9.30am and the event will run until noon. Discussion groups developments will be held at 10am and 11am.
The health board and Angus Council recently formed an "integrated joint board" to manage health and social care.
Its chairwoman, Councillor Glennis Middleton, left, is encouraging people to attend the event.
She said: "This new way of working will improve the quality and consistency of services for patients, service users, carers, families and communities and will ensure that those individuals with long-term conditions and disabilities will receive the joined-up and seamless support and care that they need to live safely and independently in their own homes for as long as possible."
Welcoming the event, Councillor David Fairweather said: "The Enhanced Community Support pilot that ran for 18 months in Monifieth and Carnoustie has now been rolled out in Arbroath and south Angus.
"It promises a much better and more efficient service for the elderly, allowing people to stay in their own homes rather than be admitted to inpatient beds at Little Cairnie or Inchcape as may have happened in the past."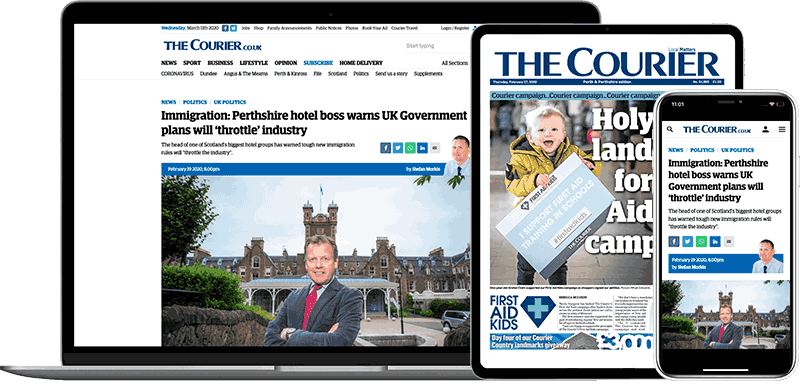 Help support quality local journalism … become a digital subscriber to The Courier
For as little as £5.99 a month you can access all of our content, including Premium articles.
Subscribe