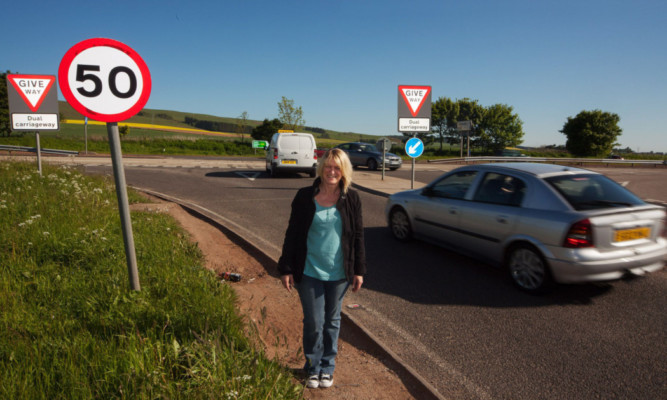 Safety campaigners have launched a crowdfunding bid to inject community cash into the Laurencekirk junction flyover fund.
They have a 30-day deadline to hit a £5,000 target set in a bid to drive home to transport chiefs their determination to see the blackspot crossing upgraded as soon as possible.
Campaigner Jill Fotheringham even sent Scotland's Transport Minister £10 and asked him to put his hand in his pocket to add to the fund.
Earlier this summer a grade-separated junction was identified as the solution to the issues facing drivers at the A90 Dundee to Aberdeen dual carriageway junction with the A937 to Marykirk.
June's commitment to a flyover was a major step in the 11-year campaign effort which Ms Fotheringham has led, and although she admits the £5,000 figure will be a "drop in the ocean" of the total project cost she believes it would be a symbolic community gesture.
Within hours of it being launched online it had raised hundreds of pounds.
"We hope people will support us, and we have to hit the £5,000 target within 30 days or we will get nothing," she said.
One supporter based in Berkshire posted: "I don't live anywhere near there, but my son does. I've risked my life there a few times, he has to do it every day."
Jill added:"I'm touched that it has already received support from so far away and I also know of one elderly gentleman who is not online but wants to make a donation.
"If they want community contributions for this junction, we'll give them community contributions.
"It's quite black and white to me now, it's on a trunk road and it's Transport Scotland's responsibility to provide it."
A Transport Scotland spokesman said: "The minister will respond directly to Ms Fotheringham's letter."
He added: "The Scottish Government has been committed to improving the A90 at Laurencekirk and the recent identification of a grade-separated junction at the A90/A937 south was welcomed by all those who have campaigned for such an upgrade.
"Discussions are now under way with our partners on the next steps for this project, including matters around funding."
Photo by Angus Pictures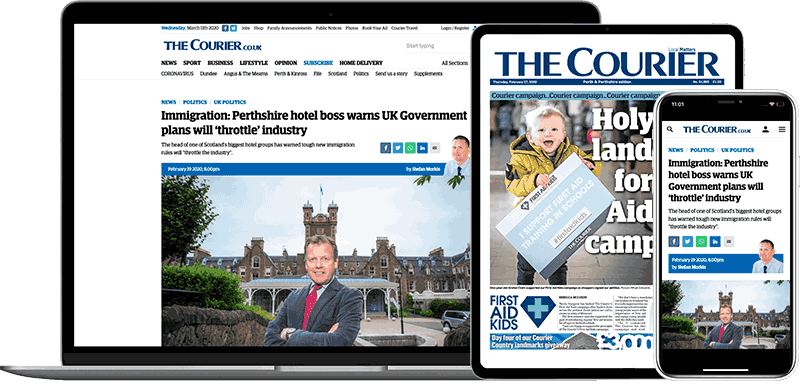 Help support quality local journalism … become a digital subscriber to The Courier
For as little as £5.99 a month you can access all of our content, including Premium articles.
Subscribe