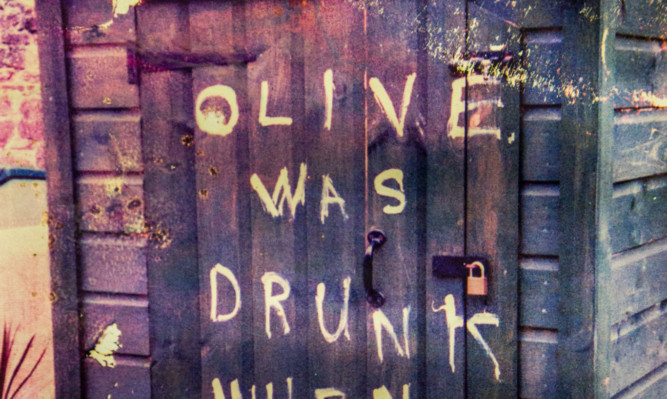 A "cancerous" split at the heart of a leafy Angus village has torn the community apart, it has been claimed.
Families in Monikie have told of their heartbreak over a saga of vandalism, police inquiries and court appearances that has opened a gulf between households.
The Servite-managed Granary Terrace opened with a fanfare in 2007 and offered 25 properties for older people and families.
More than half of the occupants have asked to leave in the years since, with a number of former tenants appearing in court on charges such as possession of knives and air rifles, assault and breach of the peace.
The lid was lifted on the poisonous atmosphere by a so-called "rollergate" court case in Forfar last month, following an attack by one OAP resident on his neighbour with a paint roller.
The housing association, now operating as Caledonia HA, has been slammed by tenants for failing to defuse tensions.
One woman, who made what she believed was a dream move to the area in 2008, said the atmosphere will be "the death" of her.
Betty Spence, 73, tried to take her own life on the day one of the estate's simmering feuds boiled over between her husband and their next-door neighbour.
Former Dundee district planner Ian Spence saw red when brown paint dripped on to his green fence, lighting the fuse on a simmering row with 59-year-old Joan Boyle.
Forfar Sheriff Court heard Mr Spence, who was fined £190, also suffered a cut to his face after she threw a paint pot at him.
Mrs Spence, who has osteoarthritis, said she is "scarred for life" since moving from Lochee in Dundee and this incident tipped her over the edge.
"On the day of the fight I couldn't take any more," she said.
"I was on morphine and drunk the lot and was in an ambulance that day.
"This is going to be the death of me."
Mrs Spence said life on the street has been marred by a succession of incidents involving tenants forcing many to move back to their old lives.
"Out of the 15 people who came here to live in the cottages in 2008, 10 have requested a move and have got it," she added.
One neighbour, who asked not to be named, spoke of fear of leaving the cul-de-sac because of a pervading culture of surveillance, and said moving to a dream home has only resulted in heartache.
The resident said: "Everything you do is watched and I've had to speak to police more than my fair share. Where else do you see police cars just checking on cul-de-sacs?"
No culprit was found for an incident at the Spence property vandalism relating to Mr Spence's late sister, who received serious head injuries in a road traffic accident in Yugoslavia while working with the Foreign Office.
The vandal daubed on their shed: "Mr Spence Olive was drunk when run over."
Mr Spence said: "Servite didn't do anything and Caledonia won't do anything to help. I called them Do Nothing Housing then, and it's just the same people doing the same job.
"I spent 24 years as a housing officer in Dundee and had never seen anything like this."
Following the court date that exposed problems in the terrace, Ms Boyle claimed Mr Spence made her life hell since she put up a £500 garden fence.
Of the assault, she said: "The fence was just a catalyst. He just totally lost it.
"If the roller had been heavier I'm convinced I would have been dead."
A Caledonia spokeswoman said: "We cannot routinely comment on individual and confidential cases.