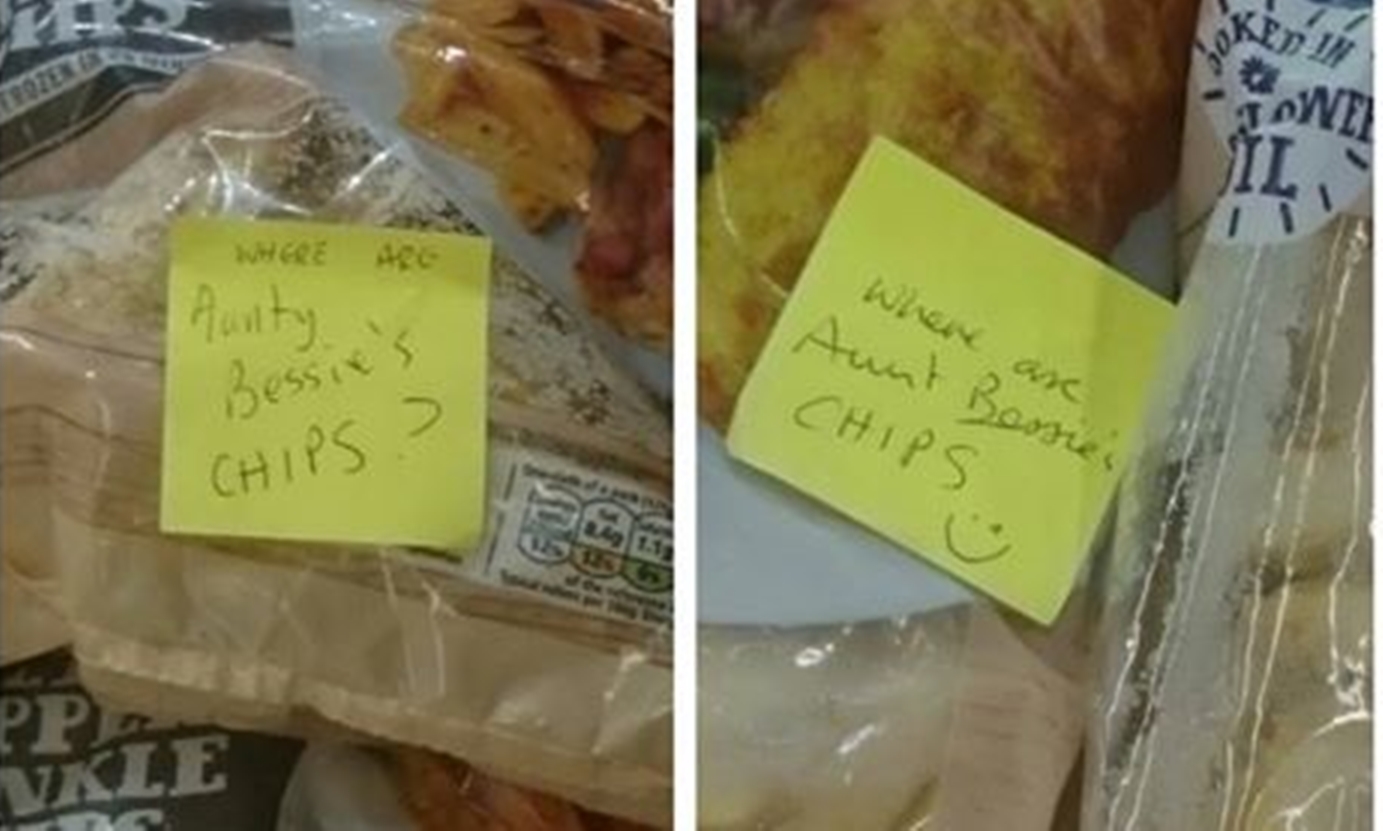 A bizarre protest against the removal of Aunt Bessie's chips has been taken to the frozen aisle of an Angus supermarket.
Post-it notes were left in the freezer at Tesco's Forfar store asking: "Where are Aunt Bessie's chips?" after they were removed from sale.
The mystery fan of the homestyle chips has not been identified but the Post-it notes were discovered by Kirriemuir woman Paula McLaren.
She could not believe she had found a kindred spirit in the frozen aisle as she has also been campaigning for the return of the range.
She posted the image to Tesco's Facebook page and urged them to "Bring Back Aunt Bessie's Chips" after months of being unable to find them.
Paula, 34, told The Courier: "Firstly I must point out the Post-it notes weren't mine I would however like to find out who they do belong to.
"I was amused to find the Post-it notes whilst hoping to see some Aunt Bessie's chips but again I left Tesco chipless.
"I first noticed there were no Aunt Bessie's chips a few months ago.
"At first I thought it was maybe a stock issue but week after week I was left disappointed each time I reached the frozen aisle.
"We are big chip fans in our house so I did try each brand on offer at Tesco but none matched that of Aunt Bessie's Homestyle Chips.
"I tend to do my weekly shop in the Forfar store since moving to Kirriemuir but have also found that when doing a good shop in Tesco in Dundee there were no Aunt Bessie's chips either.
"After seeing the Post-it notes I realised I was not the only Tesco customer to wonder where the Aunt Bessie's chips had gone."
Tesco urged Paula to try Tesco Homestyle oven chips instead and described them as a "great substitute" to Aunt Bessie's,
A spokeswoman for Tesco said: "I am really sorry the Aunt Bessie's Homestyle Chips are no longer available in our store.
"Our customer research data showed these items were not very popular and so the decision was made to remove them from our frozen potato ranges."
Paula said Tesco's response was not what she was hoping for and she is "beyond disappointed" by the removal of the chips.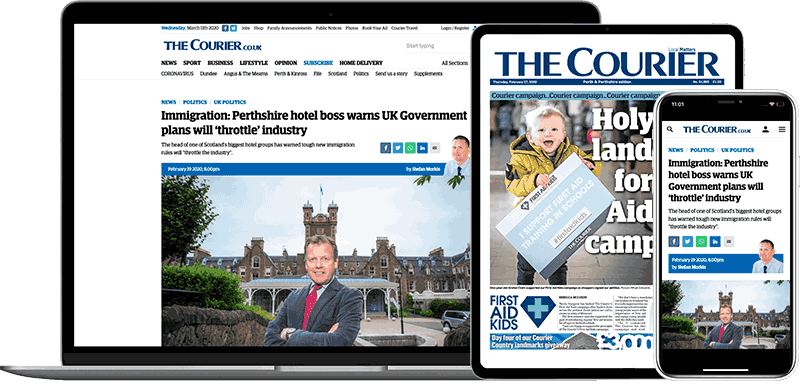 Help support quality local journalism … become a digital subscriber to The Courier
For as little as £5.99 a month you can access all of our content, including Premium articles.
Subscribe