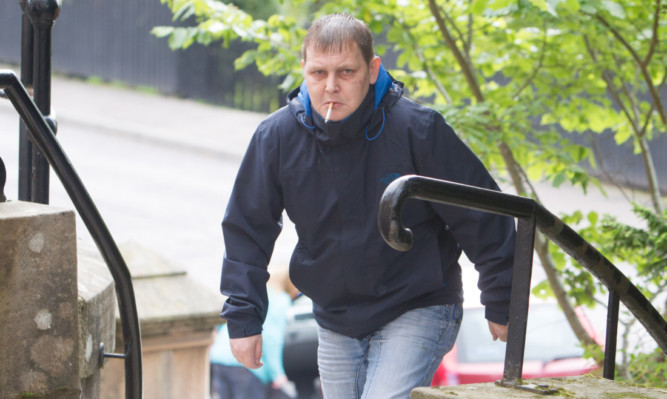 An Angus man whose Staffordshire bull terrier savaged a toddler has been jailed for a year.
Convicted drug dealer John Towns has also been banned from keeping a dog for 10 years after family pet Floyd grabbed the two-year-old visitor to the house in a horrific February 2 attack at the 45-year-old's Kirriemuir home.
Forfar Sheriff Court heard the youngster may have to have further surgery on the facial injuries she suffered in the attack by the six-year-old animal.
Sheriff Pino Di Emidio at Forfar ordered the destruction of the Staffie.
Towns' partner, who was also originally charged under the Dangerous Dogs Act, made a tearful plea from the public gallery at Forfar for the return of her pet's ashes as the accused was led to the cells.
For our full report, see Wednesday's Courier or try our digital edition.