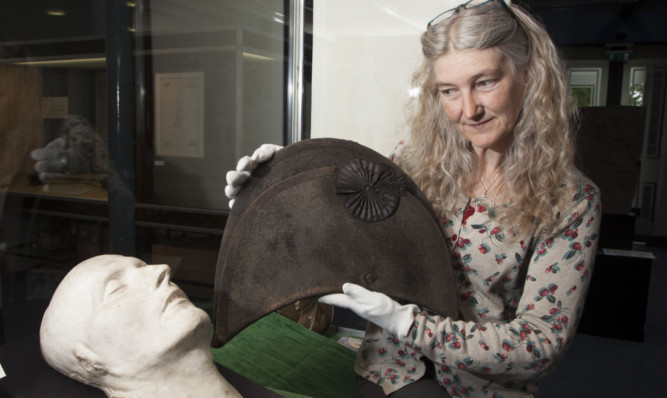 Tayside museum lovers have been invited to view a piece of Napoleonic history that has divided scholars for two centuries.
As the world prepares to mark 200 years since the era-defining Battle of Waterloo on Thursday, one of Napoleon Bonaparte's death masks has gone on prominent display at Montrose Museum.
The French emperor-general's forces were defeated by the Duke of Wellington's British Army and continental allies on June 18 1815, which author Victor Hugo described as "the hinge on the door to the 19th Century".
He died in exile on St Helena in 1821, whereupon doctors vied to take casts of his face for death masks, a fad of the day.
Curator Rachel Benvie said there is "a bit of controversy" over the provenance of such masks but she believes the Montrose impression, obtained by an Angus noble, has historical gravity.
"It came into the museum in 1839, three years after the museum opened and 18 years after he died," she said.
"There is a big debate about who made the first mask, and also a big debate about masks like ours, as to which one is a first, second or third- generation mask.
"Ours actually has a signature by Dr Francois Antommarchi, one of Napoleon's surgeons. It was an early donation by Lord Panmure, who was the first president of Montrose Natural History and Antiquarian Society, so it is likely to be as authentic as these can be.
"We also have a hat that could have belonged to Napoleon, which also has good provenance, as it came with the mask."
Among the other artefacts on display is a medallion commemorating Napoleon's defeat at Waterloo, a book from the museum library called Napoleon in Exile containing a letter from Dr Antommarchi describing Napoleon's poor health before his death, medals from British soldiers, a Legion of Honour grand cross taken from a French soldier's body after the battle, and a plaque commemorating Napoleon as emperor and king, complete with laurel wreath in the Roman style.
On Saturday between 10.30am and 3.30pm, the museum will welcome children to an activity day celebrating the bicentenary, where participants can make their own bicorne and investigate Wellington's life.
Photo by Angus Pictures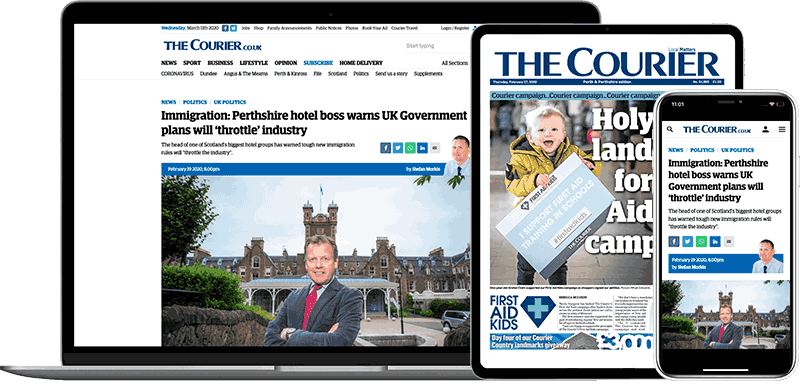 Help support quality local journalism … become a digital subscriber to The Courier
For as little as £5.99 a month you can access all of our content, including Premium articles.
Subscribe