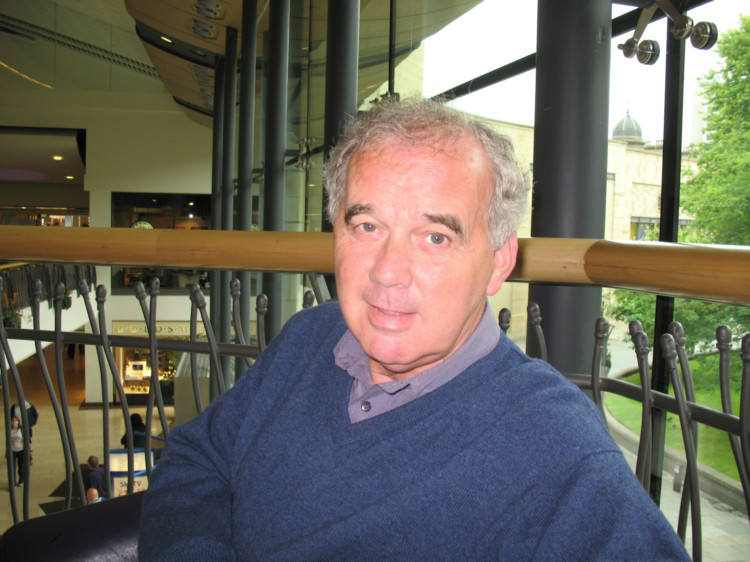 Former Dundee United footballer Frank Kopel died this morning, aged 65.
He was diagnosed with vascular dementia and Alzheimer's six years ago and his family have fought for free care to be extended to under 65s with the disease.
The campaign won the backing of TV star Lorraine Kelly, Deacon Blue frontman Ricky Ross and former footballers from Frank's playing days at the Arabs and Manchester United.
The fight took Frank's wife, Amanda, to the Scottish Parliament to appear in front of MSPs at the public petitions committee.
She also met health minister Alex Neil at Holyrood and he later visited Frank and Amanda at their home in Kirriemuir.
Until Frank's 65th birthday last month, the couple were forced to pay for council care services costing around £400 a month.
The policy was described by Amanda as "discriminatory" and Alex Neil has since suggested he may close the "loophole" in the law that denies younger dementia sufferers free care.
Frank lost his long battle with dementia at 6:30am this morning and leaves behind his wife of 45 years, Amanda, their son, Scott, his wife and their two children.
Amanda said: "It was very peaceful and Scott and I were there, the way he would have wanted it."
Frank lifted the League Cup twice during ten years at Tannadice and scored a famous volleyed equaliser against Anderlecht in the Uefa Cup in 1979 which took his side through to the next round.
Born in Falkirk in 1949, Frank first signed for Manchester United as a sixteen-year-old schoolboy and went on to play for Matt Busby alongside the likes of George Best, Denis Law and Bobby Charlton.
After three years at the club, Frank played a further three seasons in England, for Blackburn Rovers, before transferring to Dundee United in 1972.
He became a fans' favourite and even had a supporters' group named after him: Frank Kopel's Travelling Shindig.
Frank finished his playing career at Arbroath and went on to become assistant manager of the side, as well as spending a spell at Forfar as assistant manager in the early 90s.
A spokesman for Dundee United said: "Everyone associated with Dundee United will be saddened to hear that former player and hall of fame inductee Frank Kopel has lost his brave battle against his cruel illness and passed away at the age of just 65.
"An indication of the affection with which he was held by all Arabs is illustrated by the fact that a supporters' club was named in his honour and by the genuinely warm welcome he received at the many club and supporters' functions and events he attended over the years.
"Our thoughts are with his wife Amanda, his son Scott, and all of his family and friends at this sad time."