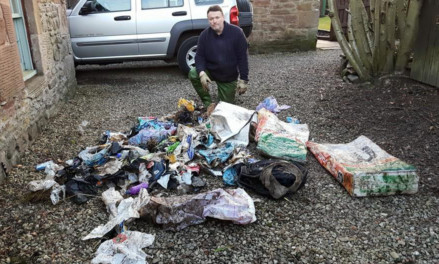 An exasperated Arbroath resident is taking matters into his own hands in a bid to clean up his town.
Ralph Coutts has launched his own litter taskforce.
St Vigeans Clean Up Network has now gone live, with a Facebook page set up and locals urged to get involved.
Mr Coutts recently put on his waders and cleaned up the Brothock Burn from St Vigeans to the Crocodile's Teeth at Wardmill.
He said he was so shocked by the debris found in the burn, he took to social media to start his own litter group and has received a good response.
He said: "Some of the bottles I picked up had a best before date of 2008, so these things have built up over time.
"There is a lack of endeavour from people, and unfortunately there seems to be a total inaction about litter.
"I'm sick of hearing about cutbacks but I don't think people understand the impact they will have on services.
"I'm not defending the council but I do think the community can play its part in helping to clean up green spaces.
"Litter is a big problem in the town. I've never driven around and thought: 'That's a great welcome for visitors'.
"I would hate to think of kids growing up in squalor thinking this is the norm."
"I want to work with them (the council) for the good of the community."
An Angus Council spokesman said: "Our local communities officer and parks maintenance manager have met with this resident to discuss matters in detail and offered advice and assistance in relation to solutions such as litter picks by ourselves and volunteers.
"The communities officer is working with him with a view to establishing either one-off or regular events aimed at alleviating litter problems in the village and its popular walkways.
"We continue to offer positive support in this regard as we recognise and appreciate the valuable contribution that volunteer groups makes across Angus.
"We respond to calls from the public in relation to large items that have been discarded or dumped, as well as other littering issues.
"Our staff are also in regular contact with young people and will be visiting a school in this particular area this month to talk to children about litter.
"Afterwards, they will join them on a litter pick close to the school."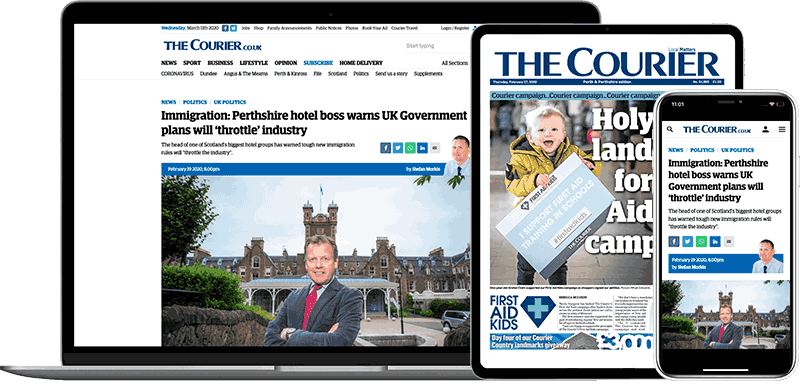 Help support quality local journalism … become a digital subscriber to The Courier
For as little as £5.99 a month you can access all of our content, including Premium articles.
Subscribe