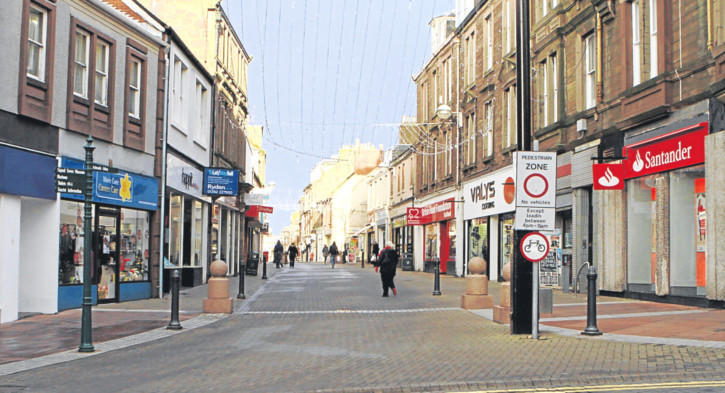 From Gallifrey to Pleasureland and Davros to DeVitos, sci-fi fans are about to find out what happens when a time-travelling TV icon comes to Tayside.
Flagship BBC programme Doctor Who is more popular now than when it first aired in 1963, and a local author has brought its protagonist to visit Arbroath with the Tardis also due to stop in Dundee and Fife.
While the Doctor's 12th incarnation, Peter Capaldi, has joined Sylvester McCoy as a noted Gallifreyan with a Scottish accent, Alison Kennedy has picked the right time and space to release the first book in a new Who series.
The Dundonian, who writes as A L Kennedy, is behind the Doctor's latest materialisation in the Death Pit.
Kennedy, 48, said: "I know Arbroath a bit. I lived there for a few months and in Carnoustie for about a year. It just seemed a suitable place. I wanted it to be in a small town."
Kennedy, whose 1993 debut Looking for the Possible Dance made her name as she was listed among Granta's 20 best of young British novelists, said the action is confined to a "mythical kind of resort or hotel complex".
Setting the novel in 1978, the author opted to style her character after the contemporaneous version played by Tom Baker, and said: "I was a fan of the series as a child, and I am now.
"It was a very happy editorial experience. I had to be aware that, although adults would probably read it, I was also writing for children."
The Death Pit has now been released as a 56-page Kindle e-book and the author plans to extend the plot into a longer story.
She said the Doctor may make it as far as Dundee, and that Fife will "probably feature" as well.