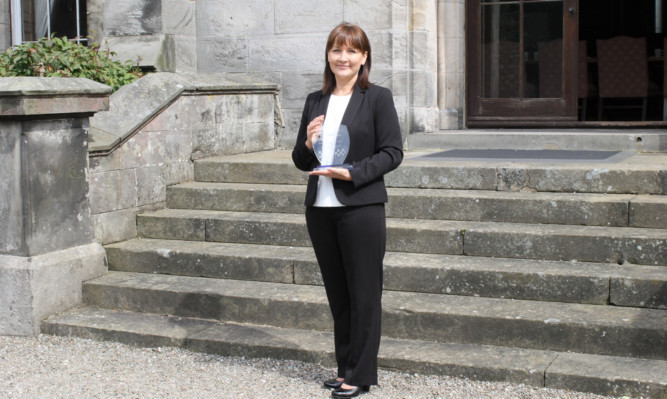 An Arbroath detective has won a top honour for her outstanding achievements at the Police Scotland College at Tulliallan.
Detective Constable Gail Hill received the Ross Hunt Memorial Trophy for Outstanding Detective Trainee of the Year, the second year the award has been presented on both occasions to a woman.
Gail works at the Public Protection Unit in Arbroath, having previously spent two years on the beat in Montrose and as a community officer in Arbroath.
The mother-of-three joined the police in 2000 at the age of 35.
Gail's achievement comes as Police Scotland celebrates 100 years of women in policing.
Deputy Chief Constable Rose Fitzpatrick said: "The opportunities available to women have changed dramatically over the past century there is now no role or rank in Police Scotland which a woman cannot attain.
"We are really delighted, as a force, to celebrate the impact women have made on policing in the past and continue to make now, as this award to DC Gail Hill so clearly demonstrates."
The trophy was established in memory of Detective Sergeant William Ross Hunt, who was murdered in 1983 on duty while trying to detain a teenager in Larkhall, just months short of completing 30 years police service.
Detective Chief Inspector John Wyllie, Head of Crime Training for Police Scotland, said: "It is a great honour and privilege to work with the family of Ross Hunt to keep his memory alive in the form of a trophy to mark the outstanding Detective trainee of the year.
"Detective Constable Gail Hill, is a credit to the community that she serves.
"Gail's achievements are indicative of the quality of people trained and deployed all over Scotland to keep our communities safe, building upon the legacy of Detective Sergeant Ross Hunt."
Gail said: "I was absolutely honoured to be linked in this way with the memory of DS Hunt and was surprised and delighted to receive the Ross Hunt Memorial Trophy."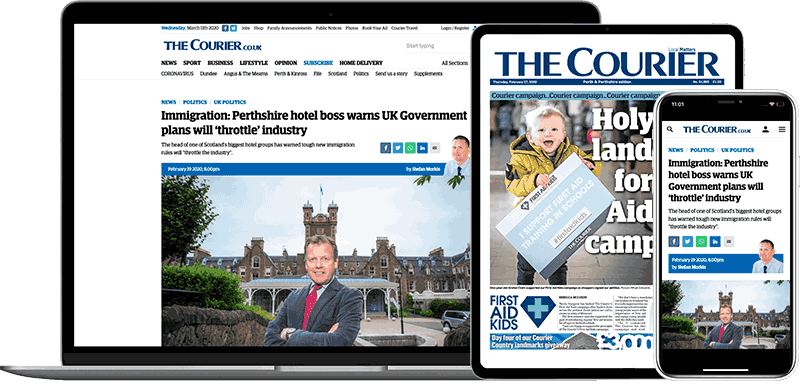 Help support quality local journalism … become a digital subscriber to The Courier
For as little as £5.99 a month you can access all of our content, including Premium articles.
Subscribe