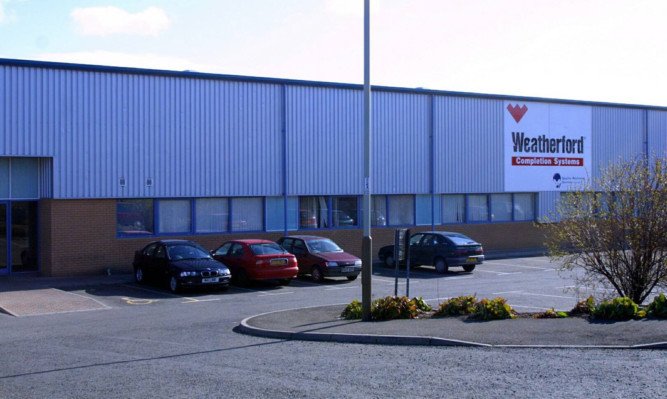 One of Arbroath's biggest oil industry companies could be facing closure.
Weatherford, one of the world's largest oilfield services firms, announced it would be consolidating its manufacturing facilities in the UK.
It has sites in Aberdeen, Great Yarmouth and at the Kirkton Industrial Estate in Arbroath.
The company last night would not disclose whether consolidation would mean the closure of one or two of the depots, and which ones would survive in the UK.
The now Irish-based firm is understood to employ about 50 people at Arbroath but over the years the workforce number has fluctuated.
Some Arbroath staff are believed to have left over the last few days.
The firm announced last night that following an extensive review of its global operations, it proposed the consolidation of its UK manufacturing facilities and will now engage in a consultation exercise.
"Throughout 2015 and into 2016, the global oil and gas sector has faced challenging business conditions," the statement continued.
"In light of this, Weatherford has conducted a strategic review of the global manufacturing group to ensure that the structure and capacity is appropriate to current and projected market conditions.
"Weatherford has proposed revised organisational structures for its Aberdeen, Arbroath and Great Yarmouth facilities.
"Prior to taking action on the proposed changes, the company will engage in a consultation exercise with elected representatives of those who may be affected.
"A new organisational chart has been released and all employees are encouraged to apply for positions within this new structure."
Weatherford operates in over 100 countries and employs approximately 39,500 people.
Last year it cut thousands of jobs around the world and earlier this month announced plans to cut an additional 6,000 posts to deal with the ongoing oil slump.
The company also said it would close another nine manufacturing and services facilities but did not specify the locations.