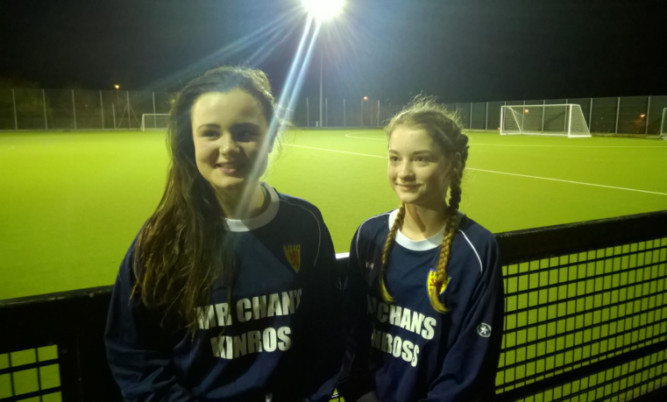 A pair of Dundee High School pupils have hit the back of the net by earning international football call-ups.
Suzanne Stirling and Kara MacRitchie, both F2 (S2), have been selected for the Independent Schools Football Association Scotland-U16 squad that will take on England at the English Football Association's national football centre, St George's Park in Staffordshire.
The girls, who both play for Forfar Farmington, were picked for the match after impressing the selectors during a trial in Stirling in November.
And as two of only seven S2-aged players to make the squad of 14 with the rest coming from S3 and S4 the girls can be doubly proud of their achievement.
Suzanne, a striker/midfielder, said: "I've always wanted to play for my country and to have the chance to do it against England is even better."
Kara, who plays at left-back, said: "I'm really pleased to have been selected for Scotland.
"It seemed like ages that we had to wait after the trial before finding out that we'd made the squad.
"It will be tough but I hope we can do it."