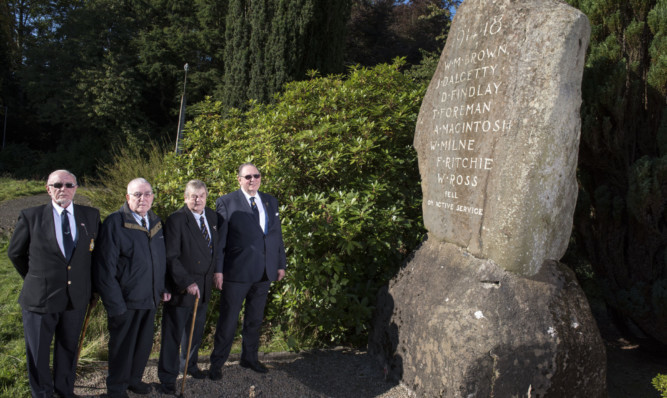 Angus veterans have banded together in the hope of safeguarding a war memorial from the wrecking ball.
The former Sunnyside Hospital in Hillside was recently put on the market by NHS Tayside after it was declared surplus in 2011.
Eight staff members at the former asylum were killed in active service during the First World War, and a memorial to them was built in 1919.
Local fears have arisen over the memorial's future as housing developers look to build around the B-listed main building.
But the health board has moved to reassure veterans and heritage enthusiasts that it will "enter into discussions" with any prospective developer over the stone, which sits among cypress and rhododendrons.
Ian Robb, of Royal British Legion Scotland's Montrose branch, said his comrades are concerned the memorial will give way to a housing development around the main building.
He said: "It would be very sad to lose this memorial, especially as we mark the centenary of the conflict. We believe the memorial was put up by hospital staff for their fallen comrades.
"A small wooden cross was placed there recently and, as these have only been available in the past few years, it looks as though someone still has a connection with the stone.
"The Royal British Legion are keen to find the person who placed the cross at Sunnyside recently in order to follow up the final sympathetic disposal of the memorial."
The legion found two soldiers, D Findlay and A Macintosh, are not recorded on any other local memorial.
The names of W M Brown, J Dalgetty, W Milne, F Ritchie and W Ross can be seen on the Hillside memorial, and T Foreman on the Craigo stone.
NHS Tayside "worked closely" with Angus Council on a conservation statement before the site was put on the market.
A spokeswoman said: "The conservation statement records that the memorial was erected in 1919 to commemorate eight staff from the hospital who had died in active service.
"NHS Tayside has no records to show who funded, erected or carved the memorial.
"Within the Sunnyside Hospital site there are 13 listed buildings and NHS Tayside recognises the memorial as part of the site's heritage.
"Although no specific recommendations about the memorial have been made, NHS Tayside property department will enter into discussion with any future purchaser."
Early attempts have been made to find a new home for the stone, with Montrose Air Station Heritage Centre mooted as a possible new home.
However it can only take on exhibits with an aviation connection.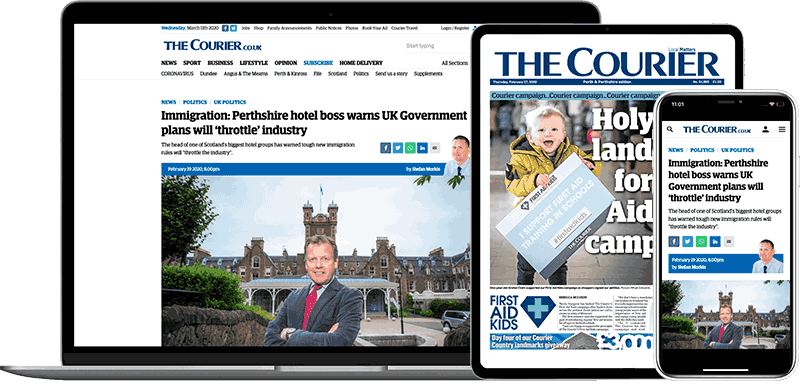 Help support quality local journalism … become a digital subscriber to The Courier
For as little as £5.99 a month you can access all of our content, including Premium articles.
Subscribe