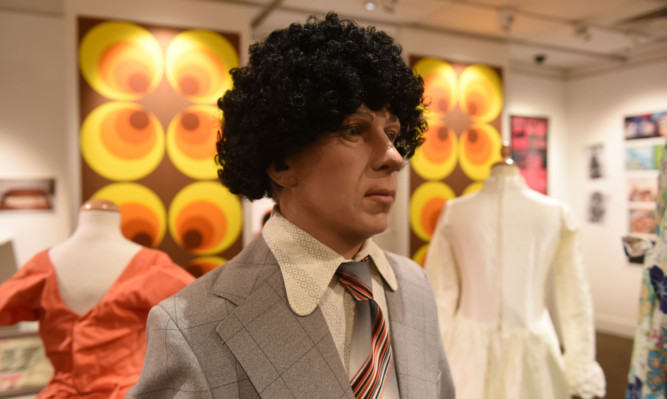 The Meffan in Forfar is preparing to say goodbye to the 1970s after one of its most successful exhibitions.
A display on "the decade that fashion forgot" has proved a runaway hit at the West High Street attraction since it opened as the first show of 2015.
Many of the items are the result of an appeal to local residents for memorabilia and, as well as offering a snapshot of Forfar, the display includes fashion, toys and records from the era.
Fans of the 1970s also glammed up for a period party at the Meffan last month.
A Meffan spokesman said: "It's with great sadness that it's coming to an end on Saturday and if anyone hasn't seen the exhibition, or would like to have another look before it ends, we'd love to see them."