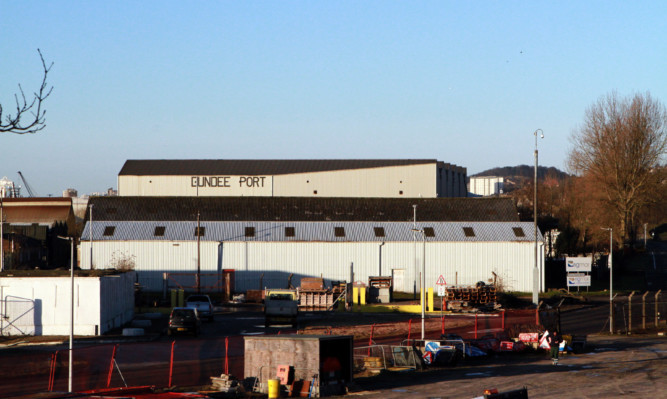 The brother of a man who died in an industrial accident in Dundee said he was killed by a falling pipe.
Mark Burry, 49, from Carnoustie, died while employed as a forklift driver at the premises of Rigmar, at Prince Charles Wharf, Dundee Port on Friday.
His older brother Nobby Burry, 53, said an investigation is still under way into the circumstances of Mark's death, but it is thought he was struck by a falling pipe.
Nobby said: "I've not heard anything about the investigation, but we have a rough idea of what happened.
"It was just an accident they were unloading some pipes, putting them on a rack and the strap holding the pipes broke. He wasn't in the forklift, he was outside and he was hit by a pipe.
"He would have been killed immediately, so at least he didn't have to suffer."
Nobby said his brother knew the risks of working in a potentially dangerous environment, but it was still hard to take in.
He said: "I am just totally gutted. It is really hard to believe.
"He worked there for 10 years and he knew exactly what he was doing. He knew it was a dangerous job but he had been there so long."