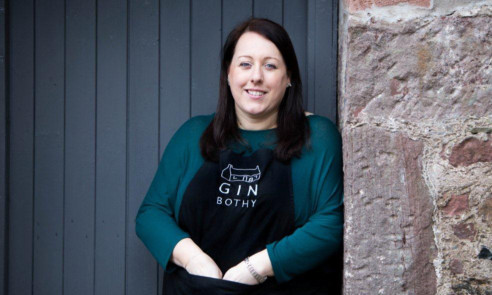 Michael Alexander meets Kim Cameron, owner of The Gin Bothy, which was shortlisted in the artisan drinks category of the prestigious Scottish Rural Awardsheld on March 31.
From the outside, the small stone bothy at Peel Farm in the Angus Glens looks like so many others dotted around the Scottish hills.
Originally built as refuges or to provide accommodation for farm labourers, these centuries-old dwellings would often inspire chatter, music and folk song, and perhaps a toast (with gin, whisky or poitin) to ongoing travels.
At Peel Farm, however, the bothy has found a new lease of life as the production kitchen for The Gin Bothy, where a small team hand-make small batches of artisan gin infused with seasonal produce from local berry fields and farms.
For Kirriemuir native Kim Cameron, who has owned The Gin Bothy since 2014, her mantra is "stay small, think big".
But as she shows off the small table where production takes place and the half dozen racks of empty bottles waiting to be filled, she admits that the growing success of her "accidental" venture might soon force her to move to bigger premises.
"The number of times I am asked 'who is behind The Gin Bothy?, and I reply, 'oh it's just me!'" she laughs. "People say 'where are your machines?' and I say 'oh we just use a jug and a bucket!'. It's quite funny, but I wouldn't have it any other way. The last year has been a whirlwind, but it's a great whirlwind to be in!"
Raised just up the road from Peel Farm in rural Glenmarkie, former Glen Isla Primary and Webster's High School pupil Kim, now 39, moved away to study management at Glasgow University before embarking on a career across the UK and Ireland in retail and finance.
But when her dad Peter took ill, she returned home and realized how much she missed the hills. "Often you don't know what you've got until you've lost it," the mum of eight-year-old Kara smiles.
In 2013, she established a successful business in the premises called the Jam Bothy. After entering her product into the World Jampionships in Perthshire, her mum suggested adding the by-product of her mass jam-making – an excess of fruit juice – to gin.
Soon, she discovered that the resulting nectar, which she made with the help of a 17th century recipe, was outselling her original product.
The Gin Bothy was born.
Now, her small team, assisted by her 84-year-old dad, create this drink in a traditional manner.
Kim, who is also a traditional folk singer, adds: "We start with small batches of gin steeped in fruit, hand-turn it daily to infuse, then add sugar and a few top secret ingredients in order to impart the unique flavour. No artificial additives are required. It's done the old-fashioned way".
Through her research, she discovered that in the 17th century, the "guid wife" of the bothy would serve the alcohol using a ladle and sweeten it up with whatever was available fruits, tree sap, or herbs.
These days, her fruit is sourced less than five miles away, in an area famous for the berries that are grown on its fertile land – and the botanicals and grain spirit come from Glamis, just seven miles along the road. This is a seasonal business with roots planted firmly in the local environment.
"It's informed by the landscape", she adds.
Gin Bothy's annual production calendar starts with raspberry and blueberry gins, then moves into rhubarb, chilli (made from Fife grown capsicums) and the extremely special Amaretto gin. To learn how to make authentic almond paste, she visited Italy. A special mulled version was made for Christmas.
Though Kim is full of creativity and ambition, her commitment is to keep this enterprise small and authentic, with a sustainable ethos that's grounded in the Slow Food movement. "We're not mass produced. I produce everything by hand", she explains.
"Our brand speaks of tradition, but it's a modern premium product. We're aimed at the gin fan who wants to build their collection, but not in the supermarket aisle".
www.ginbothy.co.uk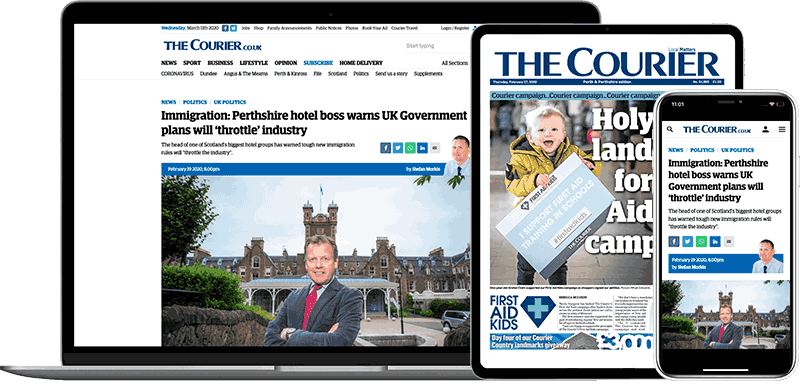 Help support quality local journalism … become a digital subscriber to The Courier
For as little as £5.99 a month you can access all of our content, including Premium articles.
Subscribe