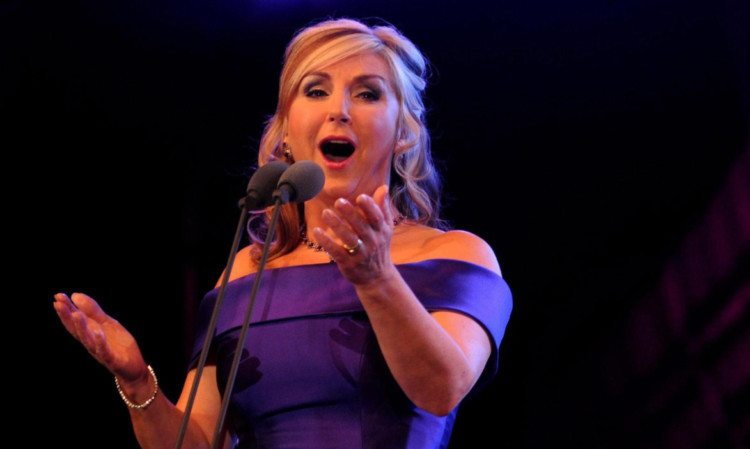 An Angus choir's preparations for its shows with opera singer Lesley Garrett have been dealt a blow.
The resignation of Arbroath Male Voice Choir's rehearsal pianist for "personal reasons" was described as "far from ideal" by its musical director.
The choir is now appealing for a good pianist to help them out during rehearsals for their forthcoming 80th anniversary concerts.
The appeal is simply for rehearsals as the choir has a guest accompanist lined up for the two concerts on March 20 and 21 at the Webster Theatre.
Musical director Sheena Guthrie has been kept busy bashing out the notes for her "boys" at rehearsals while still coping with her conductor's duties.
"It's a far-from-ideal situation but we'll be on top form by the time the concert comes round," she said.
"However, if anyone knows of a good rehearsal pianist who can help out, we'd be most grateful."
Choir president Kenny Southorn said: "This is our 80th year of making music and Lesley is going to make this celebratory year extra special.
"She is a wonderful entertainer and a true musical ambassador.
"Tickets sales are strong so it is advisable to snap up a ticket now before it's too late."
The choir will be singing a number of specially arranged pieces with Lesley as well as their own varied selections and solo features by Lesley.
Popular British soprano Lesley Garrett regularly appears in operas and on television.
She previously performed at the Webster Theatre with the male voice choir in 2012 at its annual concert days.
There have already been ticket inquiries from across the UK to see a performer who was awarded a CBE in the 2002 New Year's honours list for services to music.
She has performed throughout Europe, the USA, Australia, Brazil, Japan, Taiwan, Malaysia and South Korea.
Arbroath Male Voice Choir was founded in 1934 and has over 40 members drawn from across Angus and Dundee. The ensemble sings a wide range of songs from show tunes to popular classics.