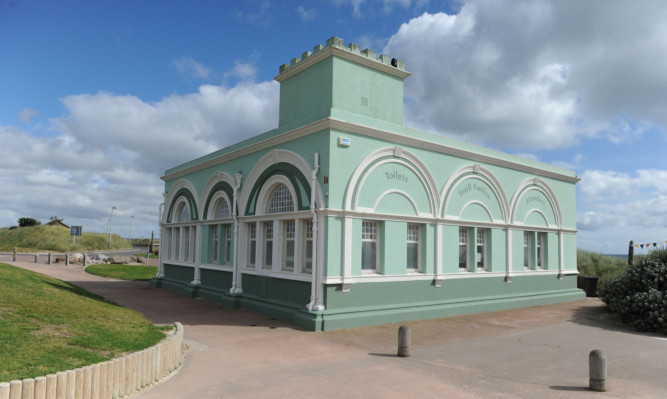 An Angus landmark once at the centre of an "ice cream war" has been given a new lease of life.
The Traill pavilion at Montrose beach was opened in 1913 following a bequest from entrepreneur brothers John and David Traill.
Intended as a resting place for visitors to the waterfront, Angus Council latterly ran the building as public toilets, until recent budget cuts forced the local authority to put them up for lease.
Local tearoom owner Jane Watson has taken the reins and opened Auntie's Parlour, which will let visitors spend a penny as well as take tea.
A previous attempt to take on the lease as a commercial business was abandoned after a 600-name petition was lodged with Angus Council.
And Mrs Watson said she has encountered some resistance in setting up the tearoom, but will ensure her facilities are well-run and open every day.
She said: "I'm aiming to make Auntie's Parlour a homely and comfortable caf in a grand setting.
"100 years on and things change – shame on anyone who wants to prevent this stunning building being used."
Last year Henry Pinder, owner of the adjacent amusement arcade, Beach Caf and ice cream kiosk, objected to local businessman Dennis Laidlaw's application for a change of use last year, from public toilets to class 3 business.
At the time he accused the council of reneging on an agreement over exclusive commercial use at the spot, granted in exchange for running the public convenience.
Following the Traill brothers' emigration to Australia, John rose to be the head of a large firm of steamship owners in Melbourne, and David later returned to Britain for a career in banking in West Bromwich.
Their first municipal project was the creation of Traill Drive, which runs across the beachfront and opened in 1912 at a cost of £600.
The art deco pavilion was built at a cost of £1,000 and several thousand residents attended its opening.
At the time Councillor Foreman said there was a need for a "proper pavilion where visitors and townspeople could find cover in the case of rain, a cool place from the heat of the sun and a quiet spot from the throng outside."
The Montrose Society celebrated the pavilion's centenary in 2013.
President Sandy Munro said: "I wish Jane well in her new business."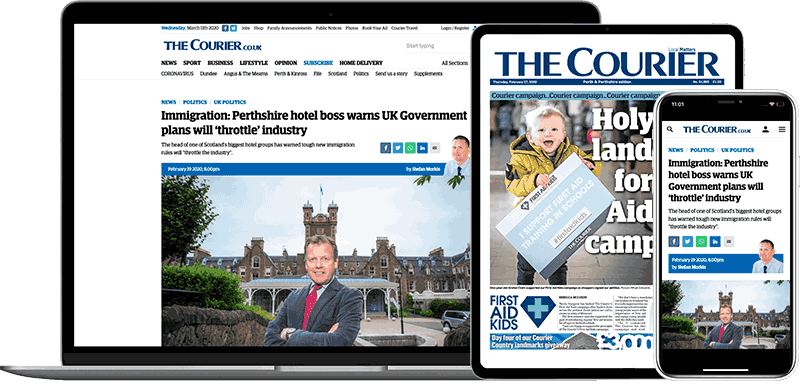 Help support quality local journalism … become a digital subscriber to The Courier
For as little as £5.99 a month you can access all of our content, including Premium articles.
Subscribe