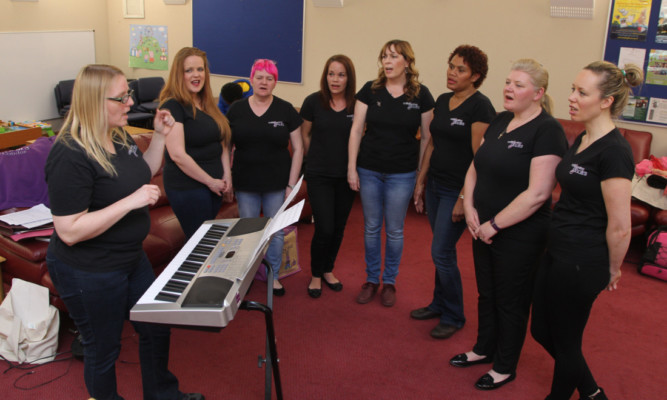 Military Wives from Arbroath have issued a plea to help them keep a date with Scots singing legend Lulu.
RM Condor Military Wives Choir are due to perform with Lulu on stage at Her Majesty's Theatre in Aberdeen on March 21 as part of the 67-year old's UK tour.
But they don't yet have a minibus to get them up to Aberdeen on the day and they have now launched an appeal for the public's help.
The choir is looking to keep costs down as they will be paid from donations they receive on the night of the concert in Aberdeen.
Diane Breach from the Angus choir said: "Rehearsals are going well and we are concentrating on polishing our performance.
"Lulu's tour has now started and the feedback from the choirs who have already taken part has been very positive.
"It sounds even more exciting than we imagined and we are looking forward to our time on stage with her.
"We are still trying to secure a minibus for the day as our expenses will be paid from the donations we collect on the night.
"My husband is licensed to drive a minibus so we wouldn't need a driver."
Lulu released charity single Cry at the end of last month and invited military wives' choirs from across the UK to join her for live performances during each of her 34 tour dates.
The Arbroath ladies will be joined on stage by the military wives choir at RAF Lossiemouth to perform the song.
All proceeds from Lulu's new single will be donated to the charity which supports women in the British military community.
Lulu got involved with the Military Wives Choir following her struggle with post-traumatic stress disorder (PTSD) which was diagnosed several years ago.
The Grammy-nominated singer will be performing hits from her 50-year career on the UK tour, such as To Sir With Love, The Man Who Sold The World, The Man with the Golden Gun, Relight My Fire, and, of course, Shout.
Sara Scott, trustee of The Military Wives Choirs Foundation, said: "We are delighted to team-up with the amazing Lulu for the release of Cry.
"Women are the strength behind the strong, and there is now a network of 75 choirs on military bases across the UK and overseas."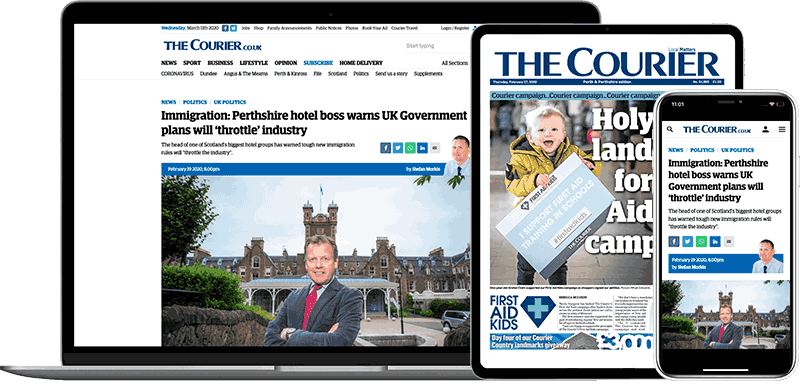 Help support quality local journalism … become a digital subscriber to The Courier
For as little as £5.99 a month you can access all of our content, including Premium articles.
Subscribe