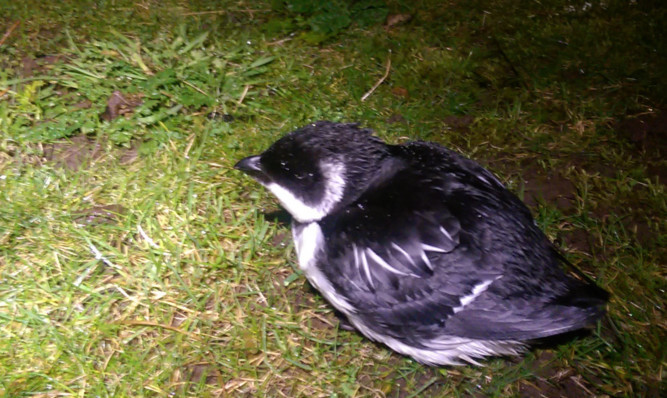 The stormy weather has brought some unusual visitors to Courier country.
Scottish SPCA has rescued several little auks from Perth, Dundee, Carnoustie, Arbroath, Lunan and Rait. Six of the auks were rescued on Sunday night.
Colin Seddon, manager of the National Wildlife Rescue Centre in Clackmannanshire, said: "We have several auks in our care at the moment which have been caught out by the recent storms.
"These birds normally winter far out to sea and will have been blown inland.
"If anyone comes across one of these birds they should call our Animal Helpline on 03000 999 999."