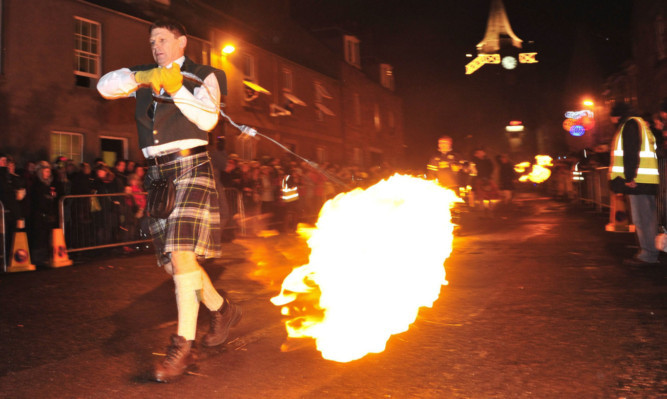 The first fireballs event in America is to take place on Saturday after US clan chiefs took inspiration from Stonehaven.
What is commonly called the fireballs is a colourful annual festival, unique to Stonehaven, attracting thousands of spectators in festive mood at Hogmanay.
Now the ancient tradition will be recreated at the Maine Highland Games at Topsham Fairgrounds in the USA.
Clan Cunningham International claim the event will see the "first ever American demonstration of fireballing" take place among other Scottish-themed festivities.
https://youtube.com/watch?v=L9nlDUlPHfE%3Frel%3D0
Dr Bill Cunningham, director of fireballing for Clan Cunningham International, said: "Clan Cunningham International is honoured to sponsor the first ever American demonstration of fireballing, a most unusual and spectacular Scottish custom, at the first Maine Games Clans Bonfire and Ceilidh.
"The origins of fireballing in Scotland go back to ancient times when the Scots showed their fondness for celebrating various celestial events, pagan rites and clan victories with the lighting of large bonfires on the bare hilltops of their rugged land."
Every year the fireballs ceremony in Stonehaven attracts thousands to the town.
Around 45 participants parade up and down the High Street in the Old Town from the Mercat Cross at the east end of the street near the harbour to the cannon embedded nose down at the west end, some 175 yards.