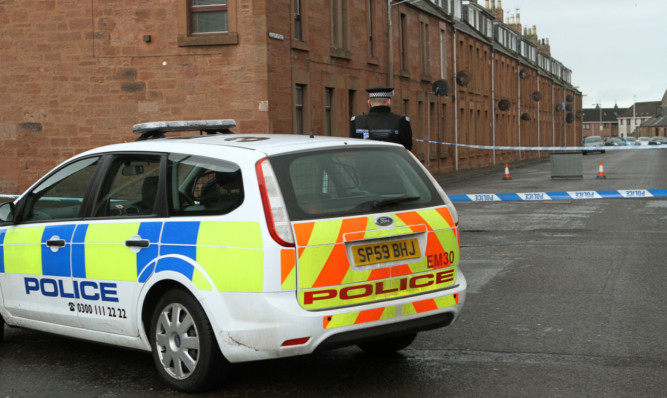 A man who brutally attacked a young Angus dad and left him in a coma has been jailed for 40 months at Edinburgh's High Court.
Fraser Hutchison, 22, repeatedly kicked Michael Swankie, 30, on the head as he lay on the ground in Russell Street, Arbroath, on March 17.
Mr Swankie, a decorator, had been on a Saturday night out with friends and was making his way home when the attack took place about 3am.
Hutchison, who has five previous convictions for similar offences, punched Mr Swankie on the head causing him to fall to the ground.
He then repeatedly struck him on the head with his foot causing Mr Swankie to fall into a coma.
Hutchison was jailed by Lord Bannatyne who said he was a threat to public safety.
For more on this story see Saturday's Courier or try our digital edition.