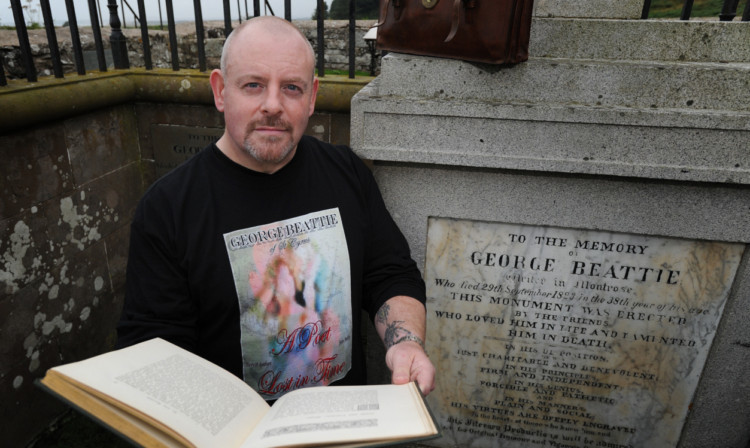 A Tayside man's "labour of love" will retell the tragic story of a Scottish poet, forgotten for more than a century.
After a period of 190 years since his death by pistol in a St Cyrus churchyard, a researcher says George Beattie is due insertion into the national literary canon.
Arbroath resident Barry Graham's research, along with that of John Molloy from Glasgow, has uncovered facts about Beattie's life and posthumous publication history.
Even though his best-known work, John O' Arnha', was known in much of Scotland in the 19th century, he has almost disappeared from records.
A biography entitled George Beattie: A Poet Lost in Time will be available next month, coinciding with the anniversary of his death.
The pair have also begun a campaign for a permanent memorial to Beattie, and give a series of talks in Angus next month.
Mr Graham said: "Apart from our passion and affinity with the story of George Beattie, we were very fortunate to obtain some extremely unique information and documents regarding him, which together with info from many National Archive visits will hopefully put to rest various errors and misinformation that have and has been perpetuated throughout the years.
"One discovery is his birth/baptism date and why it was never quoted anywhere, and also the true identity of AS Mt Cyrus, author of a 1863 biography."
Beattie shot himself at Auld Nether Kirkyard aged 38 years old, after a secretive affair went wrong. The spot where his body was discovered lies next to his grave, which is now on St Cyrus Nature Reserve and is seldom visited.
Mr Graham added: "As his memory and legacy has all but been forgotten, we are striving towards at least a Montrose plaque to be dedicated to him."
The men will give a presentation on Beattie's life at Arbroath Signal Tower Museum on September 26 at 7pm, and at Montrose Library on September 27 at 2pm.
They have also called for Angus Council's cultural services to consult on a permanent memorial to a writer, described at his death as being one of the most beloved and admired Montrose residents.
Beattie was born the second of five children in 1786 on the estate of Kirkside at Whitehill near the Hill of Morphie. Beattie was a lawyer's clerk in Aberdeen and set up his own business in Montrose with his brother.
He wrote touching and humorous poetry which was regularly published in the press. His satire, John O' Arnha, lampooned a town officer prone to boasts of imagined global heroics.
These were published with woodcuts from scenes in the book, representing John's encounter with a water kelpie at Ponage Pond on the North Esk, his battle with the "Horner" in Montrose market, and the fearful "tulzie" he had with witches at Logie Kirk.
Beattie became friends with a neighbouring squire named Robert Gibson of Stone of Morphie and fell in love with his 23-year-old daughter, the unusually named William Gibson.
He was 35 at this time and their later courtship was against her parents' wishes. But in the spring of 1823 Ms Gibson engaged herself to a corn merchant after she was bequeathed £10,000.
Disconsolate, Beattie bought a pistol and later killed himself.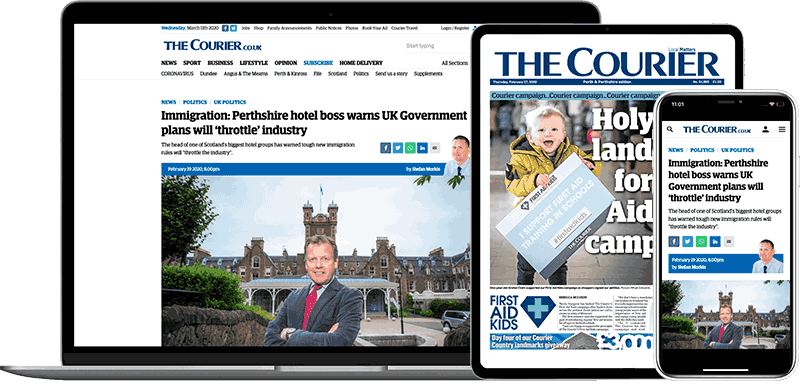 Help support quality local journalism … become a digital subscriber to The Courier
For as little as £5.99 a month you can access all of our content, including Premium articles.
Subscribe