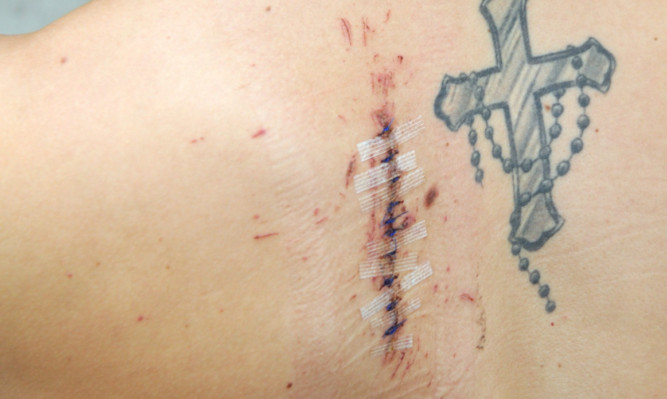 Brechin City's club captain feared his football career was over after he was hit by a car in Aberdeen at the weekend.
Ewan Moyes, 23, flew across the car bonnet and shattered the windscreen before being thrown head first on to the road. He was rushed to Aberdeen Royal Infirmary and detained overnight after being struck at midnight on Saturday.
Remarkably the star, who is originally from Perth, escaped the horrific accident without serious injury and now hopes to line up in his team's season opener against Rangers on August 10.
Recovering at home yesterday, he admitted he was "very lucky" the crash in Holburn Street had not finished his playing days.
He said: "I'd been doing a hard training session with the club in the morning, then worked for four hours at David Lloyd Leisure in Aberdeen before popping into a friend's flat-warming for a few hours.
"I had a couple of beers but I wasn't drinking heavily and was walking into town to go back home because I was so tired."
Ewan added: "My memory's a bit vague after the accident but I don't remember seeing the car until it was too late.
"I jumped just at the point of impact and my elbow went through the windscreen and it travelled for about 10 metres with me on the bonnet.
"I then flew off the car and landed on my nose."
Ewan received 12 stitches to a laceration on his back and his nose needed to be glued. He also had several cuts to his arms and tissue damage to his legs.
He said: "I'm so thankful there were no leg injuries and no break because I was immediately panicking about being able to play football.
"At the hospital I just kept asking the doctors: Will I be ready for the first game of the season, am I going to be fit?
"I think they were sick of me asking by the end of the night. Playing Rangers in the first game of the season is such a big game for the club. I'm hopeful about making it.
"My heart sank when one of the doctors said an x-ray showed I had fractured my ankle but this turned out to be an old footballing injury.
"My friends said I was fortunate to be alive because it was such a bad accident. I'm still a bit shaken up about it but I feel very lucky."
Ewan initially signed on loan for Brechin from Hibernian during the 2010-11 season before being made a permanent signing.
He said he was very grateful for the messages of support he had received.
"I got a nice message from the chairman and the management team and players have also been in touch. They just want to make sure I'm OK.
"I'm really pleased with the support that I'm getting. The club have told me to take as long as I need."
Brechin City boss Ray McKinnon said he was relieved initial fears that he was seriously injured thankfully proved unfounded.
He said: "I couldn't believe it when I heard the news and it was a big shock.
"Ewan was hit by the car and he then crashed through the windscreen. He had a lot of glass down one side of him that they had to pick out and, to start with, he feared he had smashed his ankle.
"Thankfully, though, there is no serious damage."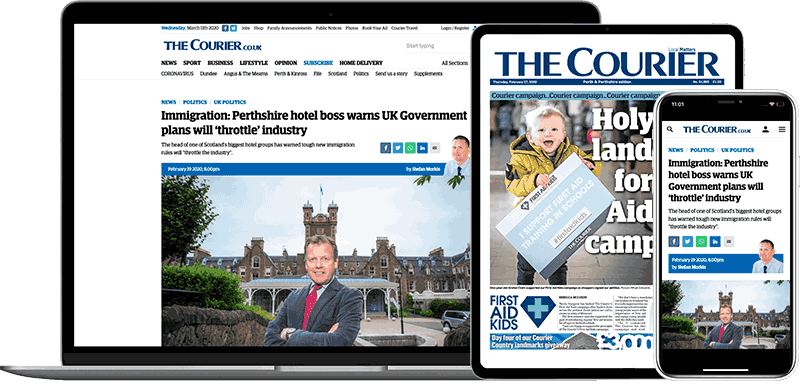 Help support quality local journalism … become a digital subscriber to The Courier
For as little as £5.99 a month you can access all of our content, including Premium articles.
Subscribe