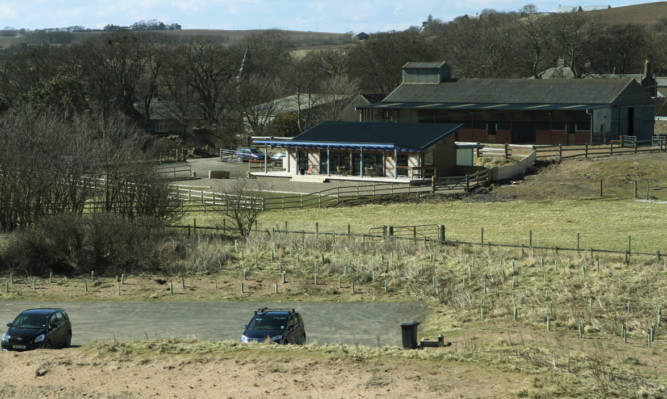 A beach known as the jewel in the crown of Angus could be set for a new caravan park.
A planning application has been submitted for land near Lunan Bay that would see a site created for 10 touring caravan berths and eight tent pitches.
The development at Lunan Home Farm, from land owner Hew Blair Imrie, would also include a toilet/washing block, lighting and general camping facilities.
If approved, the site would be built next to the developer's cafe, horse riding arena and equestrian centre.
"Over the years we have had a lot of unofficial camping all over the place and it was getting difficult to control," Mr Blair Imrie said.
"We have no facilities for camping and we are really looking to get permission to allow 10 caravans at the most and a few tents.
"Every year we get around 200 or 300 people turning up wanting to park overnight or camp and we really just want to have it a bit more organised so people coming to camp have somewhere to go."
Mr Blair Imrie said the goal was to make camping more manageable and deal with littering and vandalism issues arising through uncontrolled use.
"I have no desire for the place to become littered with caravans," he said.
"The object is to have it on a scale that makes it viable and prevent the problems associated with people wanting to camp.
"Over the last couple of years we have had more of an enforcement policy in place and had the gates to the car park shut at night, which can be a bit difficult on occasions with people still being there."
The cafe has been a success since it opened last year and companies providing extreme sports such as kite-surfing and climbing have been in contact with a view to setting up a usage agreement at the Lunan Home Farm site.
Mr Blair Imrie said he was hopeful the latest addition would be passed by Angus Council's planning department and plans could proceed.
He said: "The council is never short in praise for the place in terms of encouraging tourists to come here."