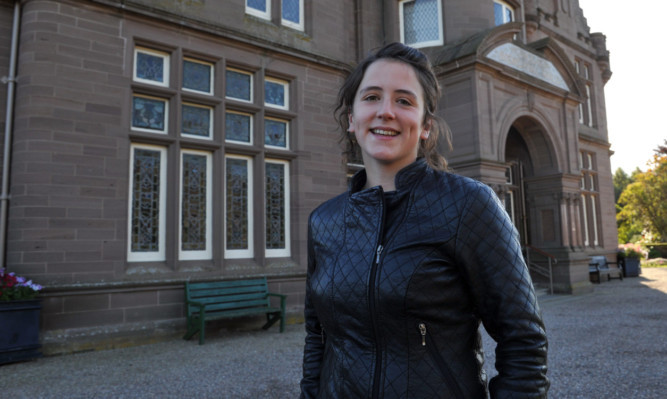 An Angus library has been granted funding to reopen as a museum.
The Inglis Memorial Hall in Edzell will receive an £88,000 revamp if councillors give approval but hopes for the return of a lending service appear to have been dashed.
Angus Council's neighbourhood services committee members will consider a report recommending the building be turned into a museum with the help of a Rural Tayside LEADER grant of £33,300.
A counter proposal from Edzell Library Action Group (ELAG) calling for a combined visitor attraction and lending library has been dismissed in the document as impractical and "flawed".
The £87,766 project would include costs for planning and statutory approvals (£850), alteration works (£18,650), restoration of stained glass (£4,200) and fixtures and fittings (£4,600).
Other facets include design, construction and installation of interpretative displays (£17,000), purchase of mannequins and costumes (£7,000), furnishings (£5,000), a multimedia presentation station (£4,000), galleries designer costs (£24,466) and a marketing campaign (£2,000).
The report from strategic director of communities, Alan McKeown states that returning the library to its original condition to become a museum would not leave sufficient space for a lending service.
He said: "In any event, no funding is available to reintroduce a lending library in Edzell and indeed Angus Council significantly reduced the opening hours of the seven burgh libraries from April 2012 due to the need for further budget savings.
The council consulted the Library and Information History Group (LHIG) a special interest group of the Chartered Institute of Library and Information Professionals (CILIP).
Dr John Crawford, former chairman of LHIG, said: "Although I would like to see a library service being restored in Edzell, I do not see how it could be in the old library area.
"With the tables restored and interpretation boards in place, I just do not see how there could be enough room to accommodate bookcases for a modern library."
The museum seeks to return the original library to how it was in 1898 and could start as early as next month for completion in December.
Planning consent is not required as most of the work will be to remove items such as fluorescent lighting, partitions and electrics in favour of re-instating previous fixtures.