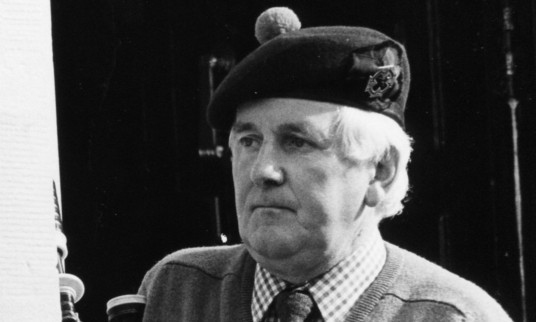 A Mearns author, journalist and piper has died aged 84.
Alistair Keith Campsie from St Cyrus was born in Inverness in 1929 and lived in Sussex and Lanarkshire during his childhood.
After training at an agricultural college as a young man he took up a post running plantations with the colonial service in Africa.
He started writing in the Sudan at the age of 20 and later moved to Nigeria, where he worked for HM Overseas Service.
After returning home for a spell in UK journalism he went back to Africa as a magazine editor and newspaper stringer, covering Kenya, Uganda, Tanzania and Zanzibar.
A cable message sent to the Long Bar of the New Stanley Hotel in Nairobi saw Mr Campsie offered a job as chief sub-editor of the Weekly Scotsman.
From there he went on to become chief feature writer of the Scottish Daily Mail and then senior writer, columnist and science correspondent of the Scottish Daily Express.
Around 1973 he left the industry to write books and, after running a pub in Ayrshire, went on to purchase the Piper's Private Hotel in Montrose in 1979, which he ran with his wife.
Mr Campsie won Scottish Arts Council awards for both of his first two books, By Law Protect, a satirical novel on divorce, and The McCrimmon Legend or the Madness of Angus MacKay, a historical expos on bagpiping for which he was awarded a bursary.
He was later awarded a second bursary to complete an investigation into pibroch, the classical music of the bagpipes. Under the pen-name of Alan MacKinnon he also wrote We Bought a Country Pub.
Piping was Mr Campsie's lifetime passion and he was the last piper to be trained by the renowned Robert Reid in the Cameron style.
Donald MacPherson, the former executive director of the College of Piping, once called him "one of this country's finest amateur pipers".
Mr Campsie died in hospital in Stonehaven. He is survived by his wife Robbie, sons Ione and Peter, daughter Alison, and his three grandchildren.