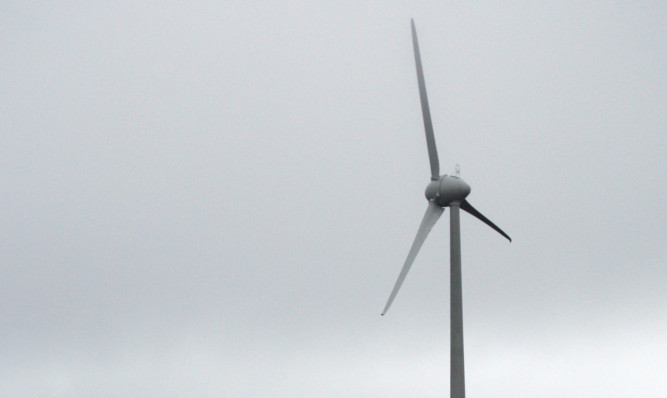 Campaigners against a windfarm proposed for the Angus Glens have rubbished a survey which claims "public support" in the county.
The Scottish Government is considering the Nathro Hill scheme on the Careston Estate at Glen Lethnot, around six miles north west of the A90.
A county-wide poll, conducted for developer Eurowind UK, claimed nearly three-quarters of those surveyed believe renewable energy should be taken seriously as an energy source, with 47% direct support for the 17-turbine project.
However, campaigning group Stop Windfarm at Nathro (Swan) believes the sample size of 401 Angus residents is too small to be useful.
Spokeswoman Fiona Dow said the figures are "hardly representative".
She added: "I know of no one who was contacted by them in the area near the proposed site and taking into consideration that the nearest town of Brechin alone has a population of approximately 8,000 people, 401 adults across Angus is a very small proportion.
"In 2012 the population of Angus is recorded as 110,630.
"Therefore 401 is a poor proportion to make claims such as 'public support for the project is far higher than opposition,' and that '55% of participants believe the location of Nathro Hill is a suitable one for a windfarm.'
"I imagine most people will not know Nathro Hill and will also be unaware that the siting of the turbines is not actually there but on top of the line of hills in front of it."
However, Facilitating Change, who carried out the poll for Eurowind, said the sample size gives a high "confidence level" of the outcome.
The firm's director Chris Whitehead said: "A survey size of 401 provides a confidence level of 95% with 5% margin of error either way across the population of Angus as whole, so we are confident this gives a good indication of Angus-wide views.
"Information was given as to the location of the proposed windfarm as part of the introduction to the questions. The questions were designed to test knowledge and understanding of the specific proposal at the time of the telephone call."
Eurowind's director Ian Lindsay added: "This survey is just the latest in a long line of studies showing public support for windfarms.
"We respect the views of those who are against any windfarm development in Angus but they have to acknowledge that their position is very much a minority view."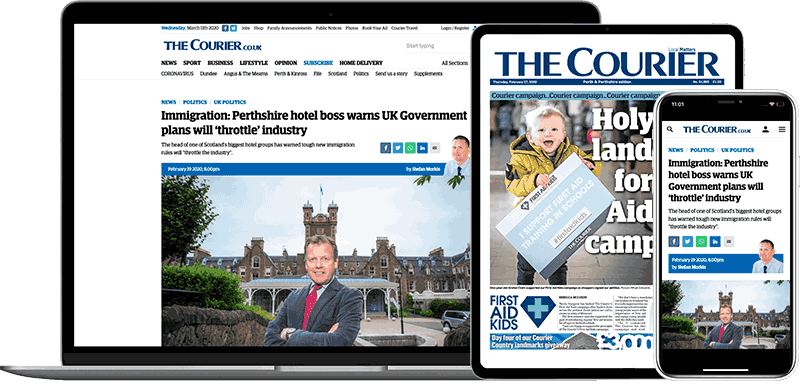 Help support quality local journalism … become a digital subscriber to The Courier
For as little as £5.99 a month you can access all of our content, including Premium articles.
Subscribe