 AN ARBROATH bakery worker has won her unfair dismissal and breach of contract claims and been awarded more than £7000 in compensation.
Heather McCann (48), of Horologe Hill, worked at Pie Bob's in Grant Road from 1988, and in 2002 the business changed hands.
It was at 5 and 7 Grant Road and the new owners took over the property at No 3, developing the shop into a bakery, takeaway and restaurant at 3, 5 and 7 Grant Road.
Trade declined and in 2011 the owners Neil Elford and his partner were advised by an insolvency practitioner that they should close. There was discussion about whether the company should be put into liquidation, but he advised he would charge between £6000 and £10,000 which the owners could not afford.
The owners ceased trading and Mr Elford decided to start a new business at 5/7 Grant Road which he called PB's Takeaway and using all of the existing equipment.
Former employees were invited to apply for jobs in the new shop, but Mrs McCann was unsuccessful,
She raised an action for unfair dismissal contending there had been a transfer of rights under the Transfer of Undertakings (Protection of Employment) Regulations.
Her application was contested by first respondents Angus View Ltd, 3/7 Grant Road, and second respondents Neil Elford t/a PB Takeaway, 5-7 Grant Road.
An employment tribunal in Dundee chaired by judge Ian McFatridge ruled Mrs McCann's employment had transferred from Angus View to Mr Neil Elford/PB Takeaway.
She was unfairly dismissed and Mr Elford/PB Takeaway were ordered to pay her £5,552 for her unfair dismissal, and £1,685 for breach of contract for failing to give notice of termination of employment.
aargo@thecourier.co.uk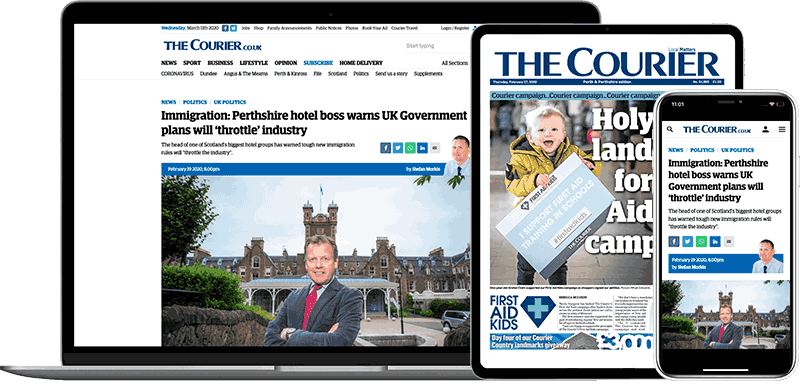 Help support quality local journalism … become a digital subscriber to The Courier
For as little as £5.99 a month you can access all of our content, including Premium articles.
Subscribe