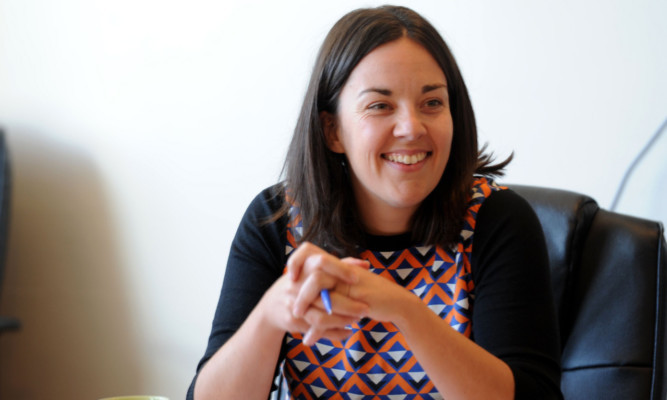 A Dundee education boss has rejected claims by Scottish Labour's deputy leader that she was snubbed from visiting her old school because "SNP councillors haven't been yet".
Former Harris Academy head girl Kezia Dugdale said a planned visit to the school, which is being rebuilt, was cancelled on Monday and she claimed the decision was "overtly political and completely unnecessary".
But education convener Stewart Hunter said it was "only fair" the school's ward's elected representatives, which include a Labour councillor and MP, get to see the site first on a planned visit on Friday.
Ms Dugdale said: "The visit was arranged and then I was told I wasn't welcome.
"The reason we were told was that the SNP councillors hadn't visited the school yet and it wouldn't be appropriate for me to attend until that had happened. It was overtly political and completely unnecessary.
"They're building a new school. It's a good thing for Dundee and I want to celebrate it and I want to see Dundee thrive. It's a real shame I'm not getting through the front door."
Mr Hunter responded: "It isn't actually so the SNP councillors can attend, it's local elected members and that includes two members of her own party.
"It's not politicising it, It's just to be fair to local elected members who have been involved with this right from the start.
"It's not that we were stopping her. To be fair, we did invite Miss Dugdale to attend as well, or come on a subsequent day she could fit in her diary."