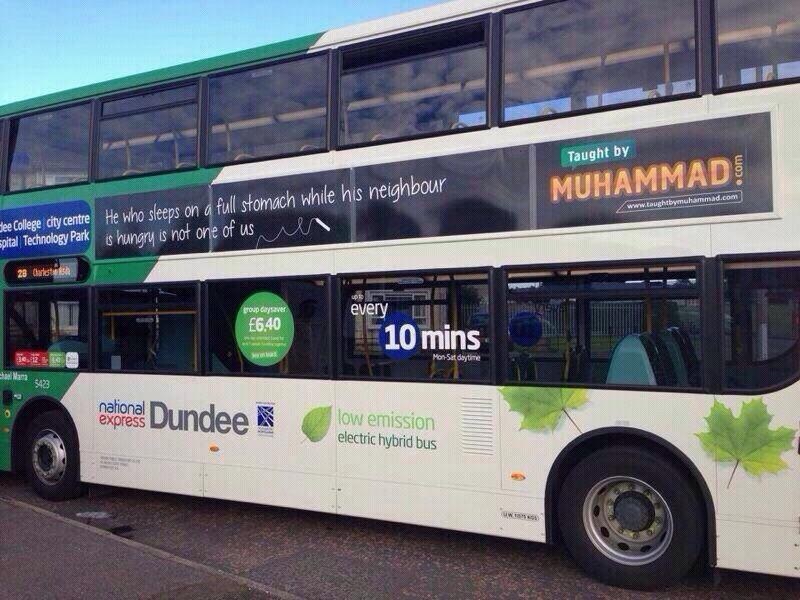 Outreach project Taught by Muhammed has paid for adverts on Dundee buses to change people's perceptions of Islam.
The advert, on the side of a National Express bus, features a quote from Muhammed: "He who sleeps on a full stomach while his neighbour is hungry is not one of us."
Wonderful positive dawa in Dundee Scotland. He is not a proper believer who sleeps full while neighbour is hungry. pic.twitter.com/e9NfMV7VaR

— Mufti Abdur-Rahman (@MuftiARM) January 20, 2015
Since the terror attacks on the French satirical magazine Charlie Hebdo, Muslims in the Dundee area have been working hard to counter the image of Islam presented by extremists.
The Muslim Message Society took to the streets of Dundee city centre and tohand out roses with a message of peace to passers-by.