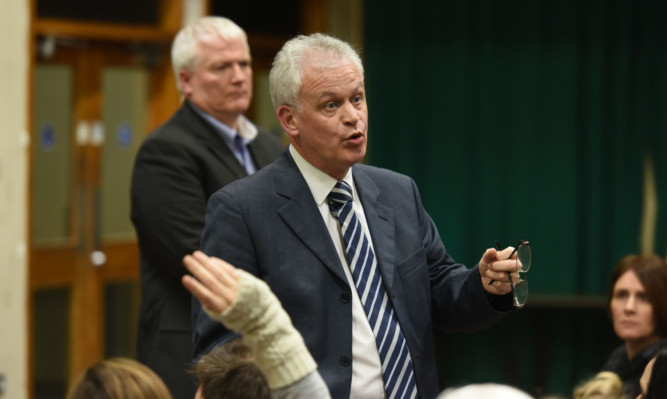 A campaign against the closure of Menzieshill High will step up a gear next week.
Parents and residents are set to attend a meeting at Menzieshill Parish Church to organise opposition to the closure of the school.
It has been set up by the Save Menzieshill High campaign with the support of the Dundee branch of the Scottish Socialist Party and non-partisan local activists.
Dave Mundt, co- chairman of the local branch of the SSP, urged parents to attend the meeting on Tuesday at 7pm.
"The closure of Menzieshill High would be hugely detrimental to the local community," he said.
"The school is not only important to pupils, but to staff and local people who use community facilities there.
"Attacks on our public services, particularly education, need to end."
The Save Menzieshill High Facebook page has more than 1,650 likes, and at least 90 people have confirmed they will attend the event.
Mr Mundt said the main goal of the meeting was to build momentum and make the council administration sit up and take notice.
He said: "The meeting will be an opportunity for more experienced activists to meet with parents and locals who feel strongly about the decision.
"We hope to create a campaign with enough traction to put pressure on the SNP administration to keep the school."
More than 850 people have already signed an online petition calling for the closure of the school one of only two in the city's west end to be reconsidered.
Members of the education committee have agreed in principle to the closure of the school at the end of the 2015-16 session.
A final decision is expected in May.