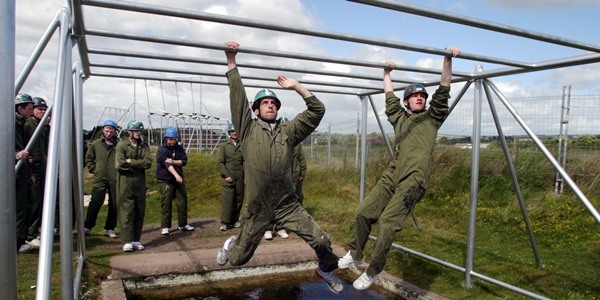 Dundee West MP Jim McGovern has warned there could be significant job losses at training organisation Claverhouse.
The not-for-profit group helps the long-term unemployed improve their skills and find work and is the leading provider of government-funded training in Tayside.
But the Labour MP believes it could be hit hard by a decision by the coalition at Westminster to award work programme contracts to private firms.
He said, "The government pledged that when the new Department for Work and Pensions contracts were made, social enterprises and the voluntary sector would not suffer. They have not honoured this pledge."
Employment minister Chris Grayling promised 30% of contracts would involve social enterprises.
However, the figure for Scotland was only 8% and so far no social enterprises in Dundee or Angus have been awarded primary contracts or sub-contracts.
Mr McGovern went on, "Big business has benefited and community-run organisations are suffering. This was meant to be a part of their Big Society project and I am afraid it has failed.
"Claverhouse Training has been hit badly, but they are not finished. I am confident they will have a future, but sadly one where hard-working and committed members of staff may not stay with the organisation.
"I will do everything in my power to help Claverhouse through this difficult time, and I will be putting pressure on the government to ensure they deliver on their promise to protect social enterprises like Claverhouse.
"I will be writing to Chris Grayling immediately and I will be asking questions in Parliament."
Mr McGovern, an unpaid director of Claverhouse since 2005, also met the group's chief executive Alastair Cameron.
A meeting was held last week between the Employment Minister, Scottish secretary Michael Moore and representatives of voluntary and private sector groups to discuss the impact of the new work programme, which saw the contracts for Scotland awarded to Ingeus and Working Links.
The DWP defended the contracts, with a spokesman saying, "The competition to deliver the work programme was a fair and open process."
But Martin Sime, chief executive of the Scottish Council of Voluntary Organisations, described the process as a "travesty."