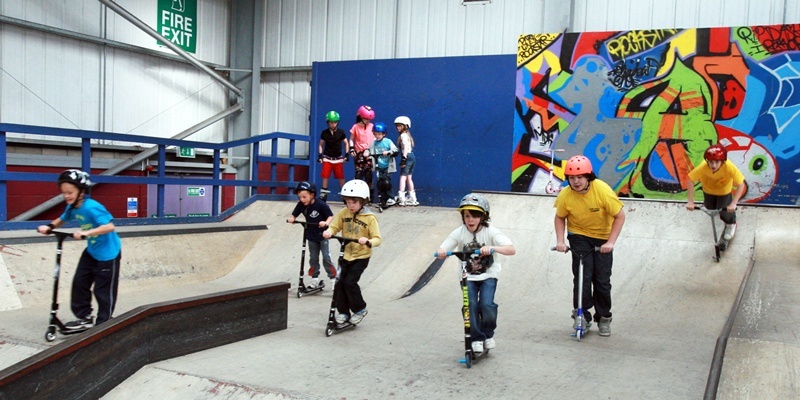 The Factory skatepark in Dundee is hoping to add an indoor play area and community activity centre.
It has drawn up a planning application for an addition to its premises in Balunie Drive.
The new facilities, to be built just south of the skatepark, would include a large play area, a separate toddlers' area, three meeting rooms and a kitchen.
The land to be used is earmarked as open space in the local plan, but project architects Gauldie Wright reckon the proposal would result in "significant public benefits" that outweigh the loss of the ground, especially as Drumgeith Park is nearby.
They add: "We would suggest that the proposed development is not likely to adversely affect the level of environmental quality afforded to neighbouring properties by virture of design, layout, parking or traffic movements."
The Factory already offers an indoor venue for roller skating, in-line skating and BMX and runs youth and homework clubs. Its work has been supported by the Dundee Partnership, lottery funding and various charities.
The aims of the project include reducing social exclusion, improving educational attainment and encouraging young people to follow a healthy lifestyle. It has 13,000 registered users.