Two-minute silence for Captain Scott on Discovery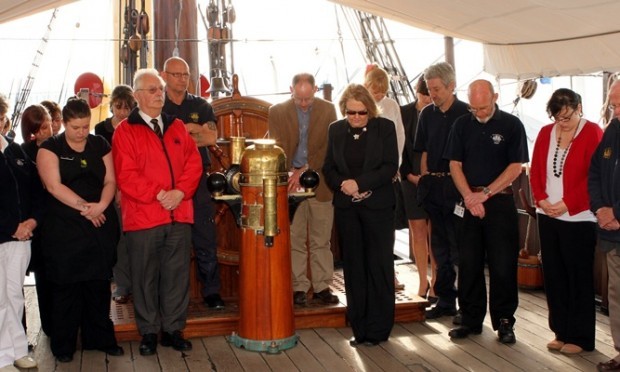 A century after they perished in the Antarctic, Dundee this week paid tribute to the men of the Terra Nova expedition.
Staff at Discovery Point held a two-minute silence on the deck of the historic ship on the date that Captain Robert Falcon Scott is believed to have died in 1912.
Having raced Norwegian Roald Amundsen to the South Pole, Captain Scott and his four colleagues perished on their return journey having been beaten by five weeks.
To mark the centenary of the ill-fated expedition, Discovery Point has been running a series of events in recent weeks, including plays and lectures.
Thursday's two-minute silence marked a fitting tribute to the death of Scott and his men, whose vessel has since become a Dundee landmark.
Louisa Attaheri, from Discovery Point, said: "It was just a few staff members on the deck of the ship paying their respects.
"We thought that it was important to do something to mark 100 years of Scott's death.
"People forget how hard it was for them the clothes they wore on the expedition were so thin.
"It was especially significant to mark the occasion on the ship that took them to the Antarctic."