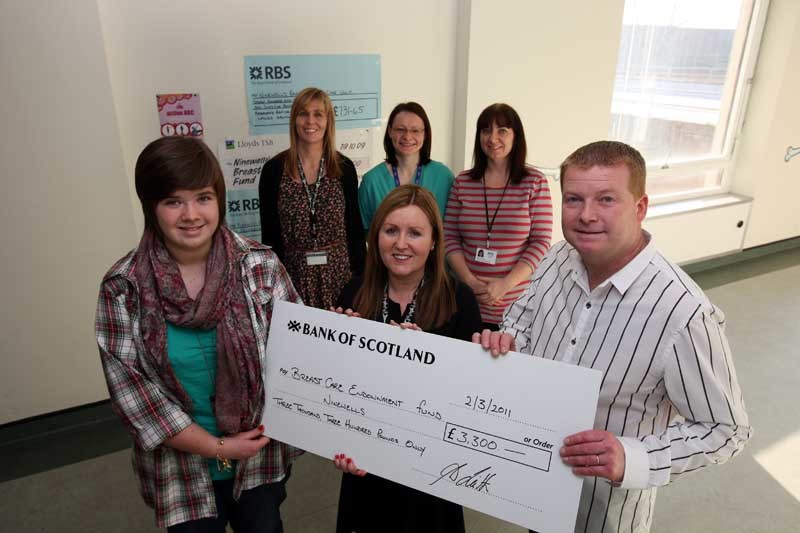 A recently bereaved husband and daughter returned to Ninewells Hospital in Dundee to share memories of a much loved wife and mother and hand over £3300.
Mother-of-two Dorothy Leith died just six weeks ago, aged 46, after battling breast cancer for three years. Her husband Alex, a butcher for 30 years with Dundee firm Scott Brothers, and her elder daughter Keri (20), a neuroscience student at Dundee University, went back to visit the team at the hospital's breast unit that supported the whole family.
They explained that much of the cash was raised in donations at the funeral in January and by colleagues at the Tesco call centre in Dundee where Dorothy, known as Dot, was a popular employee in the human resources department.
Alex and Keri revealed the scale of the difficulties Dot faced without complaint, telling how she sat next to her father John Wales in Ninewells while they were both receiving chemotherapy to combat cancer. Mr Wales is stable after treatment.
Dot's mother Jessie died suddenly last July, just days after Dot was told her own cancer had spread. Dot began fund-raising to support cancer patients long before her own illness was diagnosed.
"She walked the Race For Life for years," said Keri.
"Dot was really passionate about fund-raising," said Alex. "Tesco were always doing something to raise money for cancer and Dot was the ringleader."
Even in death she inspired workmates to raise money for cancer. "All the staff at the call centre walked to the funeral to raise money," said Alex.
Dot was first diagnosed with cancer in February 2008. "She found a lump one morning and told me straight away," said Alex.
A visit to the GP prompted a "very quick" referral to Ninewells where Alex was with Dot when she was given the devastating news the lump was malignant. The cancer was removed and Dot underwent chemotherapy.
Last April, as Dot and Alex were about to head off on holiday to Tunisia, specialists discovered another lump and the holiday was cancelled. A scan in July showed the cancer had spread and just days after that Dot's mum died.
"Dot started two or three different types of treatment but nothing was really working," said Alex. "She just started spending more and more time in hospital."
Two days before Christmas, Dot was told she was terminally ill but was determined to spend her last Christmas at home with Alex, Keri and younger daughter Jodie (16), a pupil at St Paul's Academy.
She was home for two days before returning to Ninewells, where she saw in the new year. Shortly afterwards, Dot was admitted to Roxburghe House where she spent her last 10 days and died on January 17.
Dot attended Ancrum Road Primary School and Whitfield High School. She worked first for Top Shop, rising to be manageress, before joining Tesco 15 years ago.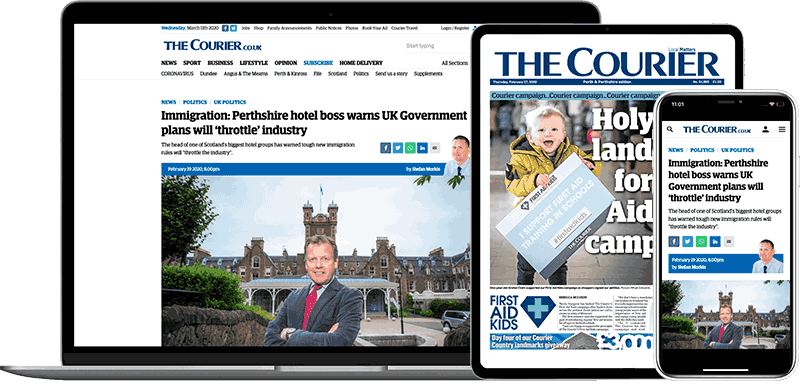 Help support quality local journalism … become a digital subscriber to The Courier
For as little as £5.99 a month you can access all of our content, including Premium articles.
Subscribe