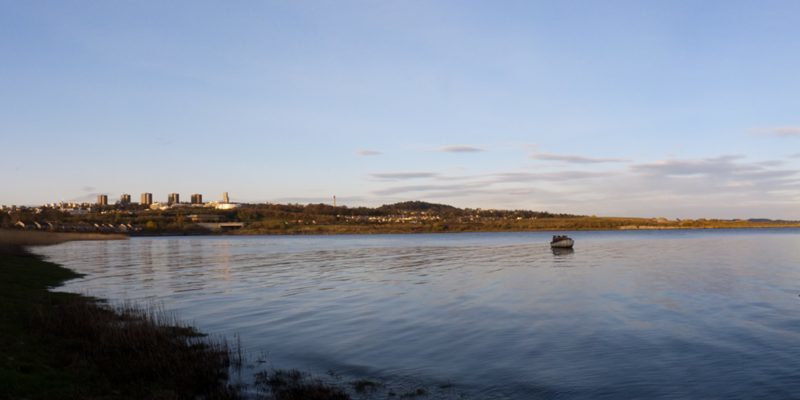 The long-running problem of methane gas leakage at the former Riverside landfill site is close to being resolved, which could result in parts of Dundee's latest nature park being open in time for summer.
A new gas management system is being developed at the site which will see the excess gas being "flared off" under the direction of the Scottish Environment Protection Agency (SEPA).
Members of the city council's environment services committee will be told on Monday that the main work at the nature park is nearing completion and a resolution to the management of methane gas is in hand. A report to go before the committee states there are low levels of methane present as a result of its former landfill use.
Committee convener Councillor Jimmy Black said, "The scale of the project means that it has taken many years to get to this stage but the public should be able to get access to the nature park sometime in summer. The aim has been to provide Dundee with an attractive nature area with pathways where people can enjoy pleasant walks and see a range of wildlife by the river. This will be a great asset for the city and somewhere that will prove popular with many people.
"Discussions with the Scottish Environment Protection Agency have led to the development of a gas management system that will take care of the methane that is present in former landfill sites. There are very low levels in fact, not enough to be able to do anything practical with it, so it will be flared off.
"This is the SEPA recommended method of dealing with it to avoid increasing greenhouse gases, which would happen if it was not flared. The public will probably never notice that this is actually taking place from time to time because it will be collected and channelled into an inconspicuous area and then through a pipe that is only about six feet high."
Thousands of tons of soil have been spread on the 86-acre area to provide a "top cover" about three feet deep as part of the requirement for former landfill sites.
Photo by Stewart Lloyd-Jones.