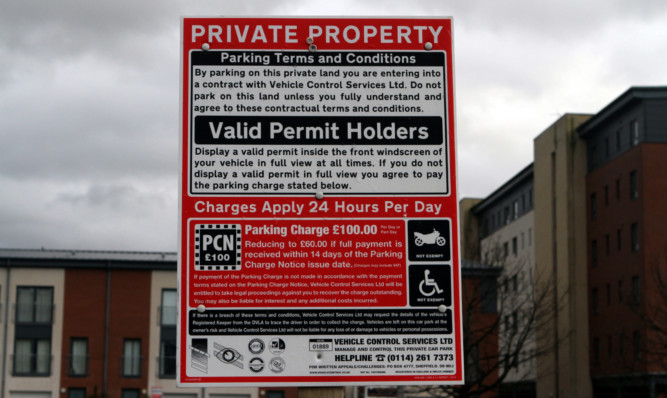 A group of disgusted residents living in a highly sought-after Dundee housing development have declared war on a private parking firm after being told to pay more than £100,000 for parking in their own spaces.
Tenants living in flats at City Quay have decided enough is enough after receiving "hundreds of bills" from car park operator Vehicle Control Services (VCS).
Locals insist that VCS have launched a relentless blitz despite residents being entitled to a space.
One resident, Sam Pettipher, has claimed parking officials regularly patrol the car park outside his home as early as 4am.
He believes the number of invoices produced proves that officials issue tickets regardless of whether permits are on display.
Arguing that house hunters will be put off moving to the area unless things change, Mr Pettipher, 27, told The Courier: "People just won't want to live in City Quay.
"I certainly wouldn't recommend for people to live here not when you're having to pay £4,000 for parking.
"I don't think there's a person in the block who doesn't have a significant amount of tickets.
"One of my neighbours was in court this week with a bill for about £20,000. They just don't care."
Branding the tactics used by VCS "disgraceful", Mr Pettipher, a business student at Aberdeen's Robert Gordon University, insisted he does not believe that VCS have the legal authority needed to display signs in the car park.
He added: "It's not the individuals who are in the wrong, it's the system.
"Their business method is pretty disgraceful. I'd be embarrassed if I ran a business in that way."
A spokesman for VCS said: "We are contracted by the landowner to enforce the terms and conditions of parking at the residential car spaces at the private properties in question.
"There is a clear requirement, as advertised on the signage on site, that a valid permit must be displayed inside the front windscreen of the vehicle. We are satisfied that there are no issues with the signage in place."
The Courier revealed in January that a local lawyer had accused private parking firms of launching a "concerted blitz" on Tayside drivers.
Gary McIlravey, of city law firm Lawson, Coull and Duncan, said: "We have seen a rash of these type of cases recently. It looks like the parking firms have decided to have a blitz."
A Dundee City Council spokesman said the administration is looking into Mr Pettipher's concerns.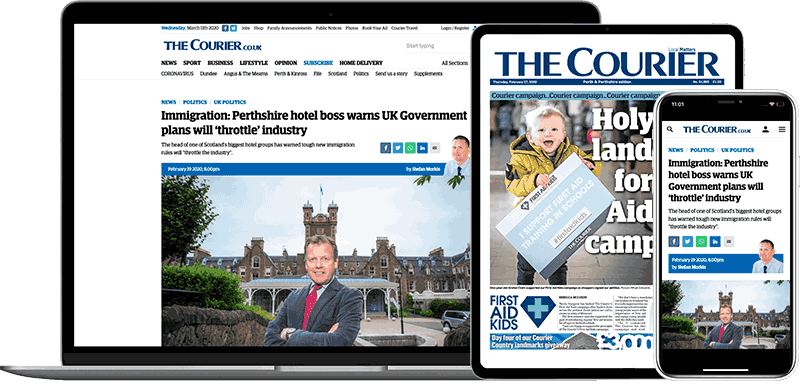 Help support quality local journalism … become a digital subscriber to The Courier
For as little as £5.99 a month you can access all of our content, including Premium articles.
Subscribe