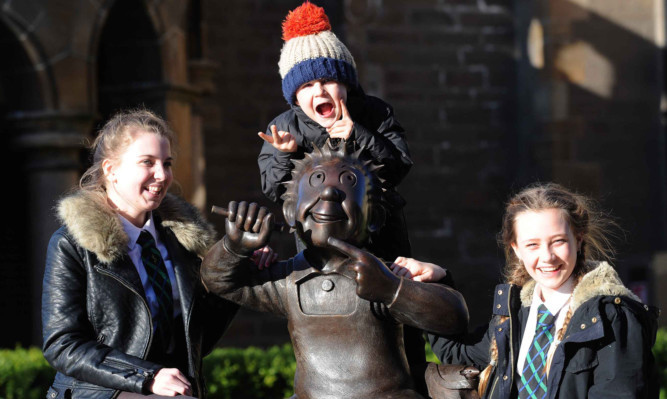 Scotland's favourite comic book character, Oor Wullie, has proved a hit with visitors to one of Dundee's main shopping streets.
A bronze statue of the famous schoolboy scamp was unveiled outside the McManus galleries earlier this month to celebrate the 80th anniversary of his debut in the Sunday Post.
He has already caused a stir among traders and shoppers on nearby Reform Street, which was "in need of livening up" according to some of the business owners.
With fellow DC Thomson characters Desperate Dan and Minnie the Minx already in place at the opposite end of the Reform Street, there are already signs of a new tourist trail developing.
Jackie Walsh, a superviser at the Pancake Place, said: "I've noticed tourists taking pictures with the statue.
"I don't know if more people are coming into the shop because of it, but I've definitely noticed an interest in it as we have quite a few tourists coming in here.
"The statue is in a prominent place so it does get a lot of people looking at it."
Reform Street is due to get a revamp in a multi-million-pound property investment, which would see vacant units being turned into flats, a coffee shop, and a Korean restaurant.
It was once one of the main retail locations in Dundee but the number of empty units on the street now almost equals the number of thriving businesses.
Dundee City Council has said it is working to make the street more attractive after its apparent decline.
Adam Hughes, a sales adviser at Cooper & McKenzie menswear, said that anything to liven up the street including the Oor Wullie statue is a welcome addition.
He said: "I've been here nine years and there have always been empty units, so anything that gets people to come near this street is welcome.
"It's early days as the statue has only been there a short time but people have mentioned it.
"Anything that draws attention to this part of town is a good thing."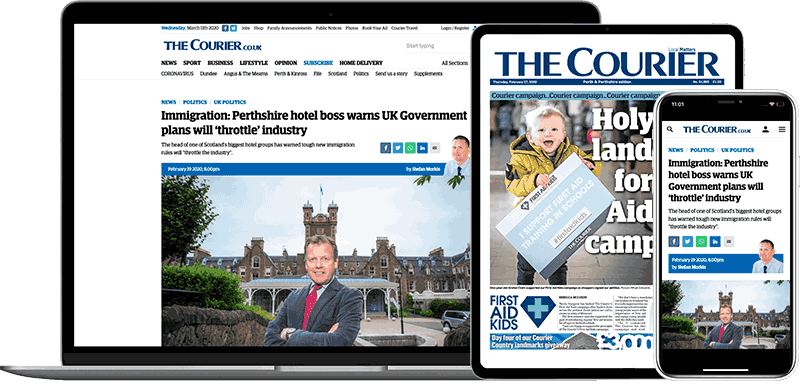 Help support quality local journalism … become a digital subscriber to The Courier
For as little as £5.99 a month you can access all of our content, including Premium articles.
Subscribe