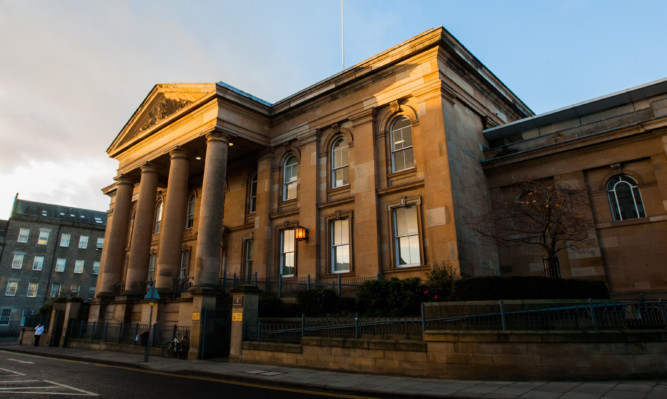 A pair of cycling thugs who robbed an 18-year-old of his Xbox have been jailed for more than two years.
The victim was making his way home from Game after purchasing an Xbox and games, an early Christmas present from his mother, when the two robbers rounded on him.
They demanded his games console, and although he put up a struggle, robbed him of the goods on December 2, Dundee Sheriff Court heard.
James Thomas Barnet, 31, and Steven James Mitchell, 27, both prisoners at HMP Perth, admitted the assault and robbery which took place at Cotton Road and Dens Road.
Barnie pled guilty to assaulting the young man when he grabbed the bag with the Xbox in, struggled with him and caused him to fall to the ground.
The victim lashed out, punching Barnie in the face in an attempt to prevent himself being robbed but Mitchell placed the victim in a headlock allowing Barnie to escape with the loot.
The court heard police released images of the two accused in an attempt to hunt them down and later found the Xbox packaging during a search.
Sentencing the pair to 27 months years each, Sheriff Tom Hughes said: "This was an appalling offence. This is the sort of thing you see in stories in newspapers about thugs like yourselves preying on people just going about their business.
"This was reprehensible, absolutely appalling. You must feel totally ashamed of your behaviour.
"The courts must protect people like that from folks like you. You both have dreadful records and a custodial sentence is absolutely inevitable."
The court heard both accused had problems with drug addiction and the defence agent for Mitchell also said he was unaware of the seriousness of being "art and part" of such a crime.
Both Barnie and Mitchell were sent to prison for 27 months, backdated to December when they were remanded and the court also ordered forfeiture of the bikes used in the robbery.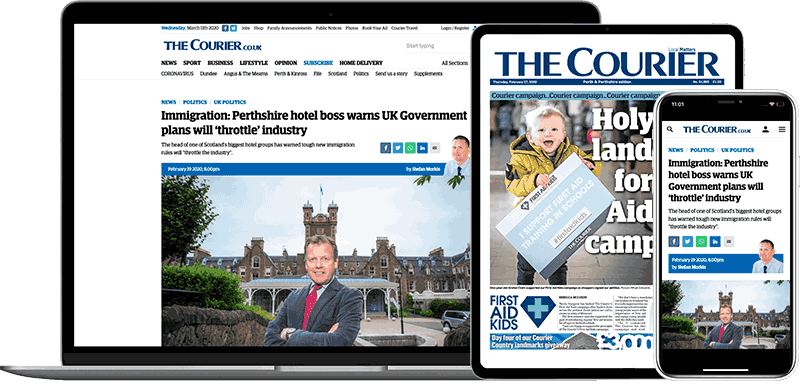 Help support quality local journalism … become a digital subscriber to The Courier
For as little as £5.99 a month you can access all of our content, including Premium articles.
Subscribe