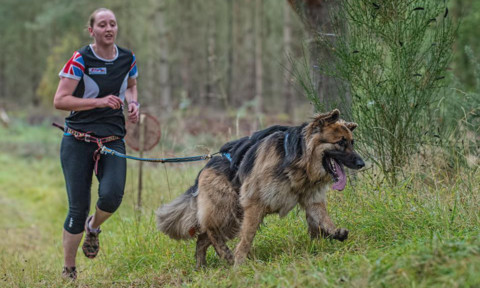 A Tayside woman has brought a new sport for dog lovers and their pooches to Dundee.
Chantel Clark is trying to expand her recently formed cani-cross group, which is made up of dog owners who do off-road running with their pets.
The 24-year-old is also hoping to be part of the British cani-cross team in November's Dryland European Championships, alongside her German Shepherd Bentley.
The PHD student, from Alyth, has so far recruited around 12 people for the Dundee group and hopes to eventually form an official club in the city.
Chantel said: "Some people in the group are serious about racing and others just want to get out with their dogs to exercise for fun.
"The group is suitable for all abilities and dogs we have a Chihuahua, a German Shepherd and everything in between.
"We run in Camperdown park on Thursdays and on trails in the countryside, between September and April as it is too warm for the dogs in summer.
"This sport is great for the dogs as well Bentley is normally very nervous but when he runs he's like a different dog."
Chantel explained that she first heard about the cani-cross several years ago from her mum, before she even had a dog. When she got Bentley around two years ago, she decided to give the sport a go.
She explained: "I was into running when I was younger and wanted to go back to it.
"At the time there wasn't a group in Dundee, so I went to one in Perth.
"Both Bentley and I loved it, so I got together with some friends and we set up our own group in the city.
"This weekend there is a race near Blairgowrie. This particular race is part of the Sled Dog Association of Scotland there will be races from eight dog right down to one dog cani-cross.
"We're hoping that more people will join our group and in the future we'll look at setting it up as an official club."
For more info, click here.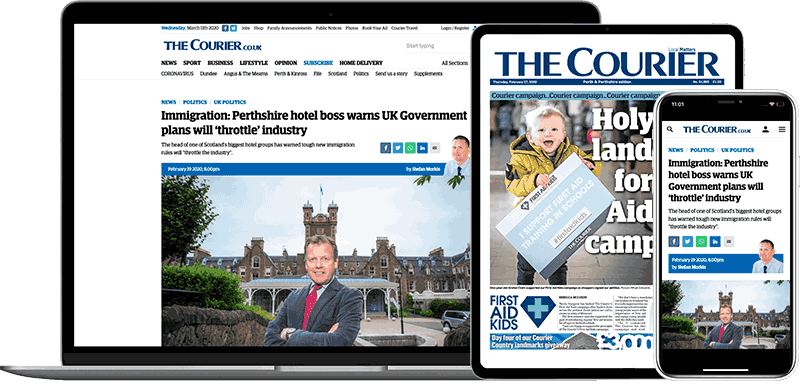 Help support quality local journalism … become a digital subscriber to The Courier
For as little as £5.99 a month you can access all of our content, including Premium articles.
Subscribe